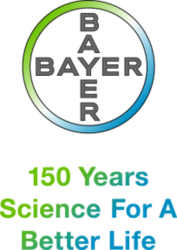 "As a leading innovator in bait technology, we're pleased to announce special savings on Maxforce FC Select, which is an essential tool for any pest management professional—or PMP—looking for effective maintenance control of cockroaches."
RESEARCH TRIANGLE PARK, N.C. (PRWEB) February 05, 2013
Environmental Science, a division of Bayer CropScience LP, has announced unlimited special savings of $20 per case or $1 per tube on Maxforce® FC Select Roach Killer Bait Gel, now through February 28, 2013.
Maxforce FC Select is the ideal solution for maintenance control of normal and bait-averse strains of cockroaches. With the active ingredient, fipronil, Maxforce FC Select kills cockroaches within eight hours by ingestion, contact, and the Domino Effect®, and is proven to work effectively even when sanitation is poor and competing food sources are available.
"As a leading innovator in bait technology, we're pleased to announce special savings on Maxforce FC Select, which is an essential tool for any pest management professional—or PMP—looking for effective maintenance control of cockroaches," said Ray Daniels, Maxforce Marketing Manager. "PMPs simply need to ask their Bayer distributor for the special sale price when purchasing cases and tubes now through the end of February."
For more information visit http://www.BackedbyBayer.com. Always read and follow label instructions.
Bayer, the Bayer Cross, Maxforce and the Domino Effect are registered trademarks of BAYER.
Bayer CropScience is committed to bringing new technology and solutions for agriculture and non-agricultural uses. For questions concerning the availability and use of products, contact a local Bayer CropScience representative, or visit Bayer CropScience online at http://www.bayercropscience.us.
###
About Bayer CropScience
Bayer is a global enterprise with core competencies in the fields of health care, agriculture and high-tech materials. Bayer CropScience, the subgroup of Bayer AG responsible for the agricultural business, has annual sales of EUR 7.255 billion (2011) and is one of the world's leading innovative crop science companies in the areas of seeds, crop protection and non-agricultural pest control. The company offers an outstanding range of products including high value seeds, innovative crop protection solutions based on chemical and biological modes of action as well as an extensive service backup for modern, sustainable agriculture. In the area of non-agricultural applications, Bayer CropScience has a broad portfolio of products and services to control pests from home and garden to forestry applications. The company has a global workforce of 21,000 and is represented in more than 120 countries. This and further news is available at: press.bayercropscience.com.
Contact:
Bayer CropScience Media Hotline, 1-877-879-6162
USA-BCS-2013-0026
Find more information at bayercropscience.us.
Forward-Looking Statements
This release may contain forward-looking statements based on current assumptions and forecasts made by Bayer Group or subgroup management. Various known and unknown risks, uncertainties and other factors could lead to material differences between the actual future results, financial situation, development or performance of the company and the estimates given here. These factors include those discussed in Bayer's public reports which are available on the Bayer website at bayer.com. The company assumes no liability whatsoever to update these forward-looking statements or to conform them to future events or developments.