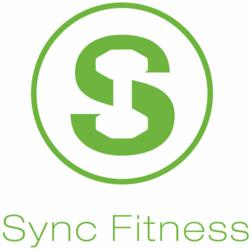 I want people in Seattle to understand that the choice is theirs when it comes to having their dream body.
Seattle, Wash. (PRWEB) February 08, 2013
Sync Fitness in Seattle has been helping people lose weight and sculpt their bodies since 2003. Now, ten years later, the company is launching their 'Design Your Body' campaign using creative, fat burning, energizing Boot Camp classes and comprehensive weight loss programs.
Sync Fitness, owned by Sara Dean, has many programs and time slots available to help people stay motivated when it comes to weight loss. More information can be accessed here: http://www.syncfitness.com/
"My Weight Loss Programs have become the creme dela creme weight loss program in Seattle. Not only are they the most comprehensive weight loss programs in Seattle – providing exercise, nutrition and emotional & educational support – they bring my clients the results they are looking for in a very short amount of time," said Sara Dean, Owner. "I want people in Seattle to understand that the choice is theirs when it comes to having their dream body. But, work is involved. So, stop dreaming and start working!"
Sara Dean is a ACSM Certified Personal Trainer. She runs Sync Fitness to remain the best, most effective weight loss and fitness company not only in Seattle- but in the country! "People can come in, meet our staff, take a look around the facility and get a feel for my company before committing to a plan. My thinking is that if people are not comfortable, they will not come through the door to exercise," continued Dean. Class programs and times can be reviewed by clicking here: http://www.syncfitness.com/programs/
Media Contact:
Sync Fitness | Sara Sutherland Dean
ACSM Certified Personal Trainer
Phone: 206-354-7480