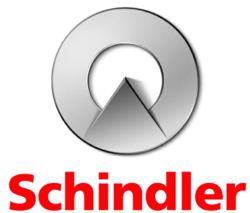 MORRISTOWN, NJ (PRWEB) February 05, 2013
Continuing its commitment to conducting business activities in harmony with society and the environment, Schindler Elevator Corporation is replacing more than 500 sedans in their North American vehicle fleet with the Toyota Prius Two, a gas-electric hybrid car which is expected to reduce greenhouse gases by 42% over the company's current sedan fleet. The fleet replacement will take place over the next three to four years.
The company's additional 2,000-plus non-sedan fleet was replaced in 2010 with the Chevy HHR, which has already saved an average of 2,358 gallons of gasoline per year, resulting in a reduction in fleet greenhouse emissions by 34%.
"Schindler's commitment to environmental stewardship is evident in all that we do, including: the 'greening' of our North American headquarters building, our sustainable ISO-certified manufacturing facilities, the environmentally-friendly vehicles we use, and the energy-efficient technology we provide," says Jakob Zueger, CEO, Schindler Americas. "We are dedicated to continual improvement to limit environmental impact."
About Schindler Elevator Corporation
Schindler Elevator Corporation is the North American operation of the Switzerland-based Schindler Group, a leading global mobility provider with approximately 44,000 employees operating in more than 100 countries. Schindler supports sustainable urban development with safe, reliable and ecologically sound mobility solutions and its equipment moves one billion people every day all over the world. In 2011 and 2012, Schindler was named one of Forbes Magazine's 100 Most Innovative Companies, and three of the company's products received the Architectural Products' Product Innovation Award. For additional information about Schindler Elevator Corporation, visit the company's website at http://www.us.schindler.com.
###