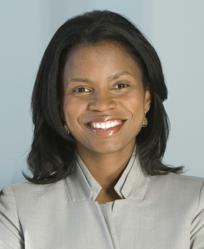 St. Louis, MO (PRWEB) February 06, 2013
Armstrong Teasdale has received the Legal Employer Diversity Recognition Award from Washington University's Black Law Students Association (BLSA). The award honors a legal employer for making tremendous efforts towards achieving diversity in the workplace.
In addition, Jovita Foster, a partner in the firm's Litigation practice group, was given the Outstanding Achievement in Practice Award as an African-American who has achieved great success in her legal career. The firm and Foster were honored during the BSLA annual banquet on February 2.
"We are very honored to be recognized for our efforts," said Amit Shah, chair of Armstrong Teasdale's Diversity Committee. "It is so gratifying to see the major strides we've made thanks to the commitment by our lawyers and staff to build an inclusive workplace where everyone has an opportunity to succeed."
BLSA members chose Armstrong Teasdale because of its on-going initiatives to recruit, support and retain diverse attorneys and staff. According to recent National Association of Law Placement figures, Armstrong Teasdale's percentage of minority lawyers is 40 percent higher than the St. Louis average and also above the national average for firms of similar size.
Armstrong Teasdale was also cited for its active participation in and sponsorship of community organizations and affinity bar associations
Foster was recognized as one of the few African-American women law partners in St. Louis and the first African-American woman to be elected to an equity partner position at Armstrong Teasdale. She focuses her practice on employment and labor matters and also serves on the firm's Diversity Committee. An Urban League board member, Foster has been recognized by Sister Salute, an organization that celebrates women of color; Who's Who in Black America and as a "Rising Star" over the last four years by Missouri/Kansas Super Lawyers. She also served a five-year term on the Missouri Credit Union Commission, having been appointed in 2005 by then Governor Matt Blunt.
Foster received her J.D. in 2000 from Washington University School of Law, where she received the Milton F. Napier Award for Excellence in Trial Advocacy and the American College of Trial Lawyers Medal for Excellence in Trial Advocacy. She earned her B.A. in 1997 from the University of Missouri – Columbia.
The Washington University Black Law Students Association (BLSA), which was founded in 1973, is a chapter of the National Black Law Students Association (NBLSA). The NBLSA is the largest student-run organization in America representing nearly 6,000 minority law students from over 200 chapters and affiliates throughout the United States and six other countries.
About Armstrong Teasdale: Armstrong Teasdale LLP, with more than 250 lawyers in offices across the United States and China, has a demonstrable track record of delivering sophisticated legal advice and exceptional service to a dynamic client base. Whether an issue is local or global, practice area specific or industry related, Armstrong Teasdale provides each client with an invaluable combination of legal resources and practical advice in nearly every area of law. The firm is a member of Lex Mundi, a global association of 160 independent law firms with locations in more than 100 countries, and the United States Law Firm Group, a network of 18 law firms headquartered in major U.S. cities. Armstrong Teasdale is ranked in the 2012 lists of the nation's largest law firms: the Am Law 200, published by The American Lawyer, and the NLJ 250, published by The National Law Journal. For more information, please visit http://www.armstrongteasdale.com.
###