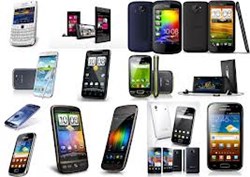 ....making your website mobile friendly should be a top priority for your business in 2013.
Brandon, FL (PRWEB) February 05, 2013
D.C. Fawcett is Internet Marketing entrepreneur who became successful as an affiliate marketer back in 2008.
Since then, he's be teaching entrepreneurs and small business owners practical online marketing methods, and says that making sure your website is mobile friendly is a top priority for websites in 2013.
According to an article in the Wall Street Journal, even Facebook can find going mobile to be a daunting task, which states over that 1,000 engineers are coding for mobile devices on any given day.
DC Fawcett said, "Luckily, most websites are not as complicated as Facebook's platform, and small businesses can easily convert their existing site to being more mobile friendly for a just a few dollars."
CNBC reported that many small businesses owners who also involved in the day-to-day operations of the business, now use mobile technology to accept payments as well. Startups like Squareup.com supply business owners a card reader that allows them to swipe a customer's credit card using a small device that plugs into their smartphone.
"These card readers are a testament to where technology, and business is headed in the future." added DC Fawcett. "Paypal as well as many other companies now offer these mobile card readers for businesses."
DC Fawcett said, "As technology allows us to be more mobile, you're going to see companies downsizing their real estate needs. Employers are realizing they don't need all the space with many office functions today being performed electronically over the Internet. This decreases necessary office space and expenses for the company while allowing more flexibility for the employee."
DC Fawcett continued, "With the inclusion of Obama's mandatory health insurance bill for companies with over 50 employees, you'll see this mobile workforce growing more of more, and making your website mobile friendly should be a top priority for your business in 2013."
DC Fawcett teaches basic business marketing principles and Internet marketing strategies to business owners and individuals alike. For more information visit http://www.internetmarketingbasicsblog.com/?p=180
=================
DC Fawcett Corporation
DC Fawcett
622 E Lumsden Rd, Brandon, FL 33511-6524
(813) 689-2300