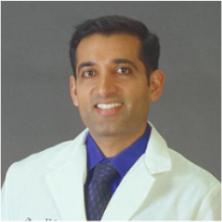 LASIK procedure would be a good option for those looking for a more permanent solution to their vision problems.
Atlanta, GA (PRWEB) February 17, 2013
On February 13th, Atlanta LASIK surgeon Dr. Ashraf of the Atlanta Vision Institute announced options for correcting vision problems for patients diagnosed with Astigmatism. Astigmatism is a refractive eye condition that results in blurred vision caused by irregularities in the shape of the eye. In his interview, Dr. Ashraf discussed how surgical options may be the best treatment for some patients with this condition. "Blurred vision caused by astigmatism can be dealt with by wearing glasses or contact lenses, but LASIK surgery can provide lasting relief by actually treating the underlying cause of the condition. It is also more convenient for people with active lifestyles," he said Monday.
Astigmatism causes the cornea—the transparent, outer layer of tissue that covers the eye—to have an irregular curvature, resulting in blurred vision. While the corneas of those without astigmatism have a near-perfectly spherical shape, people with astigmatism have corneas that are oval shaped. This causes blurred vision because the cornea is responsible for focusing light into the eye, and when light passes through the irregularly shaped cornea of a person with astigmatism, it does not refract properly. The cornea then sends a skewed image to the retina, the part of the eye that sends the image to the brain via the optic nerve. LASIK surgery can correct this problem by reshaping the cornea into a more spherical shape so that light can pass through it normally. LASIK surgery uses a laser to remove small amounts of tissue that cause the cornea to be shaped irregularly. The procedure is often quick and painless, with a short healing period. Dr. Ashraf says that a "LASIK procedure would be a good option for those looking for a more permanent solution to their vision problems, and those that feel their lifestyle would improve if they did not have to rely on glasses or contacts."
Dr. Ashraf is the founder of the Atlanta Vision Institute and a board-certified ophthalmologist who specializes in corneal and refractive surgery, as well as other treatments for astigmatism, glaucoma, cataracts, and other eye conditions. He obtained his advanced training in ocular surgery Johns Hopkins University and has performed over 40,000 LASIK procedures. He has practices in Atlanta and Dubai. To learn more, visit http://www.atlanta2020.com.