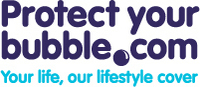 (PRWEB UK) 5 February 2013
Nvidia is normally known for chips and video, but now they have released a fourth generation gaming console unveiled at CES earlier this month named "Project Shield" This new handheld has many enviable features that have many gamer's drooling and excited about its prospects. Protect Your Bubble, game system insurance company, looks at this excellent new hand held and presents it top 3 features:
1. LAYOUT - Those who already have an Xbox or PS3 will be familiar with the dual-analog controller with directional pad and buttons, but the Shield comes with its own 5-inch flip out screen. What it may lack with the compact qualities of the Vita or 3DS it makes up for in sheer horsepower.
2. CHIP - The Tegra 4, the newest of Nvidia's chips and recently unveiled at the same time as the Project Shield in Las. It has six times the power of the Tegra 3 of the high-end tablets and mobiles. Nvidia claims this means the handheld matches the best consoles in graphics capability.
3. GAMING - On Android there are a plethora of games available for the device. Best of all, the Shield will link to a PC and gamers can play their PC games on the handheld. As well as streaming onto the device's OLED screen it can also be connected with HDMI cable for high-definition gaming on TV.
RELEASE IN THE UK
Project Shield is still in the testing and beta level, there is no set release date in the US or the UK. But rumour has it Nvidia are looking at a spring release for UK. No inkling on price tag as of yet, but the die-hard gamer will simply have to have it.
Those who will run out and purchase Project Shield should consider a shield of another type in the form of insurance from Protect Your Bubble. Policies can cover accidental damage theft and as an optional extra Loss. It is insurance for gamer and gadget lovers Visit Protect your bubble for additional information or a free quote.
Protect your bubble is an online gadget insurance provider, offering great value insurance cover for mobile phones, iPads, iPhones, Smartphones,cameras and more.
Get an instant quote for your gadgets via the following URLs:
Games Console Insurance - uk.protectyourbubble.com/gi-games-console-insurance.html
Mobile Phone Insurance: uk.protectyourbubble.com/gi-mobile-phone-insurance.html
iPhone Insurance: uk.protectyourbubble.com/ip-iphone-insurance.html
Camera Insurance: uk.protectyourbubble.com/ci-camera-insurance.html
Find Protect your bubble UK on the following social networks:
Facebook: facebook.com/ProtectYourBubble
Twitter: twitter.com/protectyrbubble