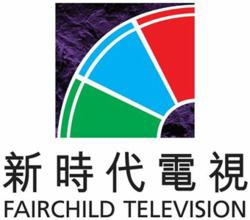 "I was more than happy to do the interview. It was an excellent opportunity to educate and reach those from the Chinese communities across Canada about their chance to make a safe, secure, and efficient investment," says the company's CEO Danny Kroll.
Toronto, ON (PRWEB) February 04, 2013
Fairchild TV is a Canadian Cantonese specialty channel that is viewed by approximately 700,000 individuals from Chinese communities throughout Canada. Sherona Leung, a producer & reporter with the station's Timeline program, interviewed Danny Kroll from Canadian Bullion Services regarding investing in physical bullion including gold, silver, platinum and palladium.
This interview comes at time when the bullion market is doing well. Furthermore, the upcoming weeklong Chinese New Year that begins on February 9thth has led to increase in demand for physical gold from the Chinese as it plays a major role in their culture.
Look for this interview within the next coming days on Fairchild TV to hear more about what Canadian Bullion Services has to say and offers. To find out how to receive this specialty channel or if it is included check with your cable provider.
About Canadian Bullion Services
Canadian Bullion Services is a precious metals dealer located in downtown Toronto. Its management has more than 50 years of financial services experience and one most respected names in the industry. Its superior customer service and competitive pricing is what places it among the top precious metals dealers in Canada.
For more information visit http://www.canadianbullionservices.com or contact us at info(at)cbmetals(dot)com if you are interested in adding precious metals to your portfolio.