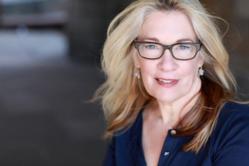 Lexington, MA (PRWEB) February 05, 2013
Provia Labs' Store-A-Tooth™, a stem cell bank, specializing in dental stem cell preservation, announces the appointment of Deborah Morosini to their advisory board as Medical Director, further enhancing the company's team of scientific experts. Dr. Morosini brings both her personal family experience supporting and promoting stem cell research, along with her medical background, to the new role.
Dr. Morosini, an MD Pathologist, who also has a Master's Degree in Social Work, is a voice for cancer patients and strong supporter of stem cell research. She was inspired by the philanthropic efforts of her sister Dana Reeve, a non-smoker who died from lung cancer and her brother-in-law Christopher Reeve, the late actor who played Superman, who had a passion for stem cell research for spinal cord injuries and other illnesses. After seeing their admirable work, Morosini incorporated medical and philanthropic synergies in her career, spending the past 10 years as a biotech and pharmaceutical professional, and becoming a noted, inspirational speaker to families dealing with medical hardships.
"As a scientist, I have seen that certain types of mesenchymal stem cells, such as those derived from bone marrow, already provide cures for diseases, and there is significant potential for cells extracted from dental pulp," said Morosini. "As an individual, and through Chris and Dana's activism, I also see that hope and passion can fuel the progress in the medical field. Therefore, I applaud the efforts of Provia Labs, offering hope through dental stem cell banking; I'm excited to be a part of their team."
In her role as Medical Director, Dr. Morosini will review the Company's specimen collection and sample handling procedures, as well as provide strategic input on potential new scientific breakthroughs in application to dental stem cells. She will be available for scientific literacy and speaking engagements to community groups and physicians.
"We are thrilled to have on our team someone with Dr. Morosini's experience, influence, and commitment to the advancements of technologies that strongly impact patient care," said Provia Labs CEO Howard Greenman. "Dr. Morosini joining Provia Labs is continued validation of our technology and mission to advance the use of stem cell technology."
Peter Verlander, PhD and chief scientific officer of Provia Labs added, "Dr. Morosini is a wonderful addition to the Provia team, bringing not only her strong professional background, but her energy, enthusiasm, and commitment to patient advocacy. As medical director, Dr. Morosini will help ensure that Provia's policies and procedures continue to conform to the highest standards."
Morosini joins Store-A-Tooth following her position with AstraZeneca Pharmaceuticals working in the area of research and development of cancer drugs and strategies. Additionally she has contributed to the development of a data element taxonomy (DET) of disease models for use by genomic researchers as part of the federal government's National Institute of Standards and Technology Program. Complementing her extensive work in science and medicine, Dr. Morosini is a devoted advocate, spokesperson and philanthropist for the lung cancer community.
About Provia Laboratories, LLC
Provia Laboratories, LLC (http://www.provialabs.com) is a health services company specializing in high quality stem cell biobanking (the collection, transport, processing, and cryogenic storage of biological specimens). Its dental stem cell banking service, Store-A-ToothTM, gives parents the option to store stem cells today to protect their children's health tomorrow. Store-A-Tooth preserves stem cells from baby and wisdom teeth that would otherwise be discarded, so parents can be prepared for advances in stem cell therapies that someday may help treat conditions such as type 1 diabetes, spinal cord injury, heart attack, stroke, and neurological disorders like Parkinson's and Alzheimer's.
For more information about Store-A-Tooth™ dental stem cell banking, please call 1-877-867-5753 or visit us at http://www.store-a-tooth.com or 'Like' Store-A-Tooth at http://www.facebook.com/storeatooth.