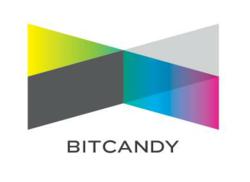 It's a great way to give fans the free music that they want and also give the artists huge exposure
New York, NY (PRWEB) February 05, 2013
The 2013 Winter Indie Sampler, ready for immediate download on the BitCandy website, features 10 of the season's latest up and coming indie, EDM, alternative and pop tracks. Fans and music lovers can download the compilation that features music like Kan Wakan's, "Forever Found"; Kids Without Instrument's, "Nausea Nostalgia"; The Zolas', "Ancient Mars" and more by a simple click of the button. Users simply enter their email and then their earbuds.
BitCandy knows its listeners have great taste in music. Many of the tracks available on the 2013 Winter Sampler have been handpicked by the BitCandy team through the website's Curator Program. Designed to give listeners a voice to promote their current favorite tracks, the program allows users to submit music from the best new artists or bands they currently can't get enough of. Aside from having their good taste shared with the world, contributors can also earn prizes and status boosts if the submissions aren't already in the BitCandy system. "It gives anyone on the web the opportunity to share the new best indie songs, electro music and new underground music they love," says Daniel Ragnar, a representative of BitCandy, about the program. "It's a great way to give fans the free music that they want and also give the artists huge exposure." Because BitCandy is also an independent label and music publisher, any talent signed through a user submission earns that user 20% of whatever that signing earns.
The rights of each artist is respected and protected by BitCandy throughout the entire compilation process. Both artists and indie music fans can escape the regurgitated music of traditional radio with BitCandy's 2012 Winter Compilation as well as the website's online FM radio, user reviews, music charts and videos. The download can be found on the homepage under, "Free download."
-30-
BitCandy was founded in 2012 to provide music lovers an alternative choice to the traditional music sources. Branding itself as "the definitive music filter," BitCandy works with its listeners to share and discover the most outstanding music being created. The site offers a cutting edge music blog, reviews, music charts, free online radio and endless music discovery opportunities for anyone obsessed with great Indy music.
If you would like more information about this topic, please contact Corey Zeimen at 647-694-0798.