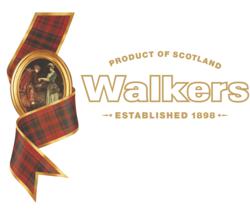 HAUPPAUGE, N.Y. (PRWEB) February 04, 2013
Walkers Shortbread, bakers of the world's most celebrated shortbread cookie since 1898, will put the creativity of ten nationally-recognized New York City area food bloggers to the test with a "Recipe Challenge" in mid-town Manhattan on Monday, February 11th.
The ten competitors will showcase original cake, pie, tart, custard, pudding or trifle creations using Walkers Shortbread products. Their recipes will be judged by three food industry personalities: Corina Elgart, finalist from the first season of TLC's "The Next Great Baker"; Denise Purcell, Editor of Specialty Food Magazine; and Abby Dodge, cookbook author and internationally acclaimed baking expert. The event will be held at the National Association for the Specialty Food Trade (NASFT) in New York City on Monday, February 11th from 4:00 to 5:30 p.m.
"This recipe challenge allows us to work closely with the food blogging community, and to inspire our consumers to use our products in clever and innovative ways," says Brand Manager of Walkers Shortbread, Lisa Sherman. "A recipe challenge allows us to recognize the efforts and creativity of the food blogger community. In our eyes, they are a valued and trusted source for reaching out to current and potential customers."
Each blogger will compete with a recipe in one of six dessert categories: cakes, pies, tarts, custards, puddings and trifles. Each entry will be evaluated for taste, appearance, creativity, level of difficulty and overall visual appeal.
Each blogger's submission will be professionally photographed and featured in the increasingly popular recipe section of http://www.walkersus.com. The winner of the challenge will receive a $500 American Express gift card and a Walkers Gift Bag featuring an array of items to help with future recipe creations. The winning recipe will be spotlighted on the Walkers Shortbread US website, social media channels, and in branded recipe cards.
All Walkers products are all-natural and free of preservatives, colorings, flavorings and genetically modified ingredients (GMO's). For more information about Walkers Shortbread and innovative ideas on how to cook with their products, please visit http://www.walkersus.com. Walkers' products can be purchased online directly from Walkers and at select retailers nationwide.
###
About Walkers Shortbread
Walkers Shortbread was founded in 1898 and is the leading brand of food exported from Scotland. The family-owned company still bakes its shortbread, traditional cookies, cakes, oatcakes and puddings in the secluded village of Aberlour in the Highlands of Scotland. Walkers products contain no artificial flavorings, colorings or additives: are GMO-free: and its shortbreads, cookies and oatcakes are certified kosher OUD. For more information, please visit http://www.walkersus.com.