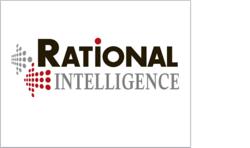 Miami, FL (PRWEB) February 06, 2013
Ensuring Completeness in Document Productions: Are You Receiving What You Are Entitled To?
Feb 11, 2013
Document productions in most litigations do not contain all of the relevant documents to which the requesting parties are entitled and often include many irrelevant documents. These inaccurate production populations are largely due to the combination of keyword culling and manual review that firms typically employ.
While some have recognized the benefit of "predictive coding," the task of applying computers to replace large-scale human review is complicated and requires a sophisticated solution. There are significant differences between the technologies available today, and between the various experts available to guide their proper use. In order to ensure a truly responsive production, it is essential that producing parties are utilizing a high quality predictive coding technology and process.
This session will discuss the science behind predictive coding, as well as provide guidelines for ensuring requesting parties receive the documents to which they are entitled. Savvy litigants should insist on the use of predictive coding as the most accurate and comprehensive method for identifying responsive documents.
Register HERE
Webinar ID: 149-680-659
Speaker:
Michael McCutcheon is responsible for the strategy and design of the Rational Retention product suite. Michael has a deep understanding of technology and experience applying technology in litigation. Prior to working at Rational Retention, Michael was the Chief Technology Officer of Amici LLC, a large litigation repository sold to Xerox in 2006.