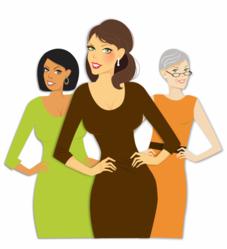 Studies still show that 70-85% of women are wearing bras that fit incorrectly. It's time to change those numbers once and for all
(PRWEB) February 05, 2013
Ali Cudby, America's #1 Bra Coach and bestselling author of the lingerie book Busted! The Fab Foundations® Guide to Bras That Fit, Flatter and Feel Fantastic has launched the FabFit™ Academy, (http://www.fabfitacademy.com) a comprehensive, online certification course in bra fitting.
The course begins with some complimentary videos designed expressly for the lingerie industry, and offers essential training for people working in all sectors of intimates, from retailers and manufacturers to bloggers and sales reps. "The best assurance of a profitable return in any Lingerie business is to be consistently trained in the art of bra fitting.," says industry veteran and Lingerie Briefs Publisher Ellen Lewis. By outsourcing a repetitive and time consuming task, business owners and managers gain free time to focus on growth.
The FabFit™ Academy offers complimentary online training videos in advance of course registration at FabFitAcademy.com.
"Studies still show that 70-85% of women are wearing bras that fit incorrectly, and it's time to change those numbers once and for all," says Cudby. In America alone, bras account for nearly half of the $14 billion annual lingerie market. "In other words," says Cudby, "women are spending almost six billion dollars each year on garments that cause physical ill effects ranging from aches and pains to sagging, stretch marks and worse."
Cudby has also discovered a connection between the way a woman feels in her bra and how she feels in her body. "Again and again, the stories are the same, and a single comment from a well-meaning parent, friend or significant other can affect a woman's self-image."
The FabFit™ Academy will be delivered online and will consist of weekly modules, Q&A phone calls and a final exam graded by industry experts.