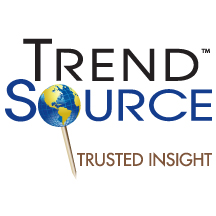 With Valentine's Day just around the corner and birthdays year-round, the sentiments echoed from the respondents of this survey will be useful to retailers.
San Diego, CA (PRWEB) February 06, 2013
To help retailers navigate the complexities of the holiday shopping experience and keep pace with today's multi-device, omni-channel consumer, TrendSource conducted a two-part consumer insights research study. The first part was conducted in October/November 2012 and analyzed shopping intentions and expectations leading up to the holidays. The pre-holiday study can be found by following this link: http://insight.trendsource.com/acton/form/3289/0004:d-0004/0/index.htm. The post-holiday study with comparison and analysis based on the pre-holiday study is available at http://insight.trendsource.com/acton/form/3289/0004:d-0005/0/index.htm.
Post-Holiday Study
The second part of this study, conducted in January 2013, utilized both data gathered from the pre-holiday results and from actual shopping outcomes during the holidays.
The post-holiday study revealed that consumers are divided into two primary categories – those who are left with the burden of managing the debt incurred from purchasing gifts for their loved ones, and those who are rejoicing in the savings achieved against their holiday budgets. However, what we can all count on is the ongoing search for good deals and discount items, as well as a critical need for retailers to create strategies that will effectively compete for consumers' disposable income.
"With Valentine's Day just around the corner and birthdays year-round, the sentiments echoed from the respondents of this survey will be useful to retailers," says Jana De Anda, VP of Sales and Marketing for TrendSource, Inc.
The two-part study revealed that:

Pre-holiday results stating that over 50% of consumers would be hesitant to purchase without a discount was consistent with post-holiday results in which 67 to 70% of all consumers bought more than half of their total purchases on sale items during the 2012 holiday season.
Consumers are indeed budget-conscious with 29 to 32% of them checking for better prices on their mobile devices while in physical retail locations. With showrooming becoming an increasingly challenging phenomenon for retailers to manage, the importance of creating an engaging customer experience that is differentiated from the online buying experience is crucial. The survey results reveal that the frequency of checking for better prices while in-store was significantly more pervasive amongst millennials than older demographics. As the purchasing power of this cohort increases over the next decade, the concern of showrooming will only become more prevalent.
These budget-conscious consumers also purchased more holiday gifts in fashion and apparel and less in electronics than their initial stated intentions. Given that government fiscal decisions are still pending, these results indicate that the budget-conscious consumer is more likely to shop for fashion/apparel gifts in early 2013 over electronics.
Retailers have some challenges in 2013, but consumer insights like those recapped in this study will help target marketing efforts and manage merchandising and display strategies in an informed manner.
About This Study
TrendSource conducted pre-holiday research by surveying North American Field Agents in the MSI database between October 29th and November 9th, 2012. The results of the pre-holiday study represent 3,620 online respondents. The same survey methodology was used in post-holiday research between January 8th and 21st, 2013. The results of the post-holiday study represent 3,568 online respondents. All respondents opted in to respond voluntarily.
About TrendSource
TrendSource has the unique distinction as a market research organization with ISO 9001:2008 certification. TrendSource provides business intelligence, customer experience insight, compliance solutions, and other market research and data analysis programs that deliver measurable ROI. With over twenty years of experience, TrendSource's customized solutions deliver highly efficient Customer Experience Programs that quantify service gaps, provide prescriptive/corrective solutions, identify trends, and provide actionable solutions through enhanced reporting and analysis.
For more information about TrendSource and/or this study, email trustedinsight(at)trendsource(dot)com.