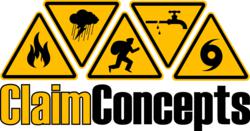 To handle an insurance claim without the assistance of a professional can prove costly and unproductive
(PRWEB) February 05, 2013
In the wake of any natural disaster, the victims are left to clean up the mess long after the news crews leave town. This could not be more true than with Hurricane Sandy Claims, many homeowners are finding that dealing with their insurance company is the true catastrophe. There is help for these victims by way of licensed and qualified & Licensed New Jersey Public Adjuster. There are 3 main reasons to consider hiring a Public Adjuster to assist with the handling of a Hurricane Sandy Claim.
1. Larger Insurance Settlements. Public Adjusters work directly for the insured and not for any insurance company, therefore they are going to search to recover as much money for the insured as the policy warrants. This topic was brought to light during a study by Florida's Office of Program Policy Analysis and Government Accountability (OPPAGA). The summary of the study showed that for claims related to the 2005 hurricane season the insureds with a Public Adjuster representing them resulted in payments that were an average of 747% higher than those without the assistance of a Public Adjuster.
2. A Claim Expert is handling the claim. Many policyholders do not read their entire policy and if they did will most likely have many questions about it. There are requirements put on both the insurance company and the insured. A qualified Public Adjuster will ensure that the policyholder adheres to all of their post loss requirements and knows what to do when the insurance company does not. The insurance company sends out an adjuster that they pay and train to represent their interest through the claim process but who is there to represent the victims of these catastrophes?
3. No upfront costs. Most if not all public adjusters work on a contingency fee basis. This means that they only will get paid when the insured gets paid by the insurance company as the fee is based on a small percentage of what is recovered by the insurance company.
"To handle an insurance claim without the assistance of a professional can prove costly and unproductive", says Greg Roover, Public Adjuster and the President of Claim Concepts, a New Jersey Public Adjusting Firm.
Claim Concepts is a Public Insurance Adjusting firm specializing in assisting victims of catastrophes through the claim process to recover the proper compensation for their loss.