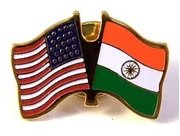 This partnership with Escrow.com is a big step in our endeavor to provide our clients in the U.S. & India a truly safe and secure marketplace to conduct bilateral trade.
Orange County, CA. (PRWEB) February 05, 2013
Escrow.com, the world's leading Internet escrow company, is pleased to announce a strategic partnership with UIBusiness.com, a safe, secure marketplace designed to provide U.S. & Indian businesses with a better way to manage costs and find new markets for their products and services. Escrow.com will be the exclusive escrow provider for UIBusiness.com buyers and sellers.
"This relationship is directly associated with our desire to help increase U.S. Export Trade volume," says Brandon Abbey, Escrow.com President and Managing Director. "It ties in with our recent announcement as a Strategic Partnership with the U.S. Department of Commerce and also our participation as a Featured U.S. Exporter in 53 BUYUSA.gov sites around the world…including India (Escrow.com BUYUSA.gov/India).
Per the U.S. Department of State, India is currently our 13th largest goods trading partner with $57.8 billion in total goods trade (two ways) during 2011. Goods exports totaled $21.6 billion; Goods imports totaled $36.2 billion. In addition to goods, there was an additional $28.2 billion dollars in services traded between the two countries, making the total trade volume $86 billion in 2011. As of this release, the 2012 numbers have not been published, but are expected to be over $100 billion.
"In our experience, most business negotiations breakdown while discussing payment terms," says Deva Sundararajan, UIBusiness Founder and CFO. "This partnership with Escrow.com is a big step in our endeavor to provide our clients in the U.S. & India a truly safe and secure marketplace to conduct bilateral trade."
Escrow.com's services are available worldwide and eliminate risk for sellers, for non-payment, and buyers, for non-delivery or misrepresentation of goods. When using the service, both parties agree to the terms online and the Buyer sends the agreed-upon funds to Escrow.com. The company then verifies the payment and instructs the Seller to ship the goods. Upon delivery, the Buyer has a pre-determined amount of time to inspect and accept the goods. Once accepted, the funds are released by Escrow.com to the Seller. The cost of using Escrow.com is extremely reasonable in comparison to other payment options and can either be paid in full by one party or split evenly between the buyer and the seller.
Andrew K. Sokol - Escrow.com GM, Emerging Markets - said, "We are the most secure option for buyers and sellers on the Internet." Sokol added, "Plus, our system is easy to use and much faster than the more traditional trade payment methods. This is an exciting partnership and we look forward to working closely with UIBusiness for years to come."
About Escrow.com
Headquartered in Rancho Santa Margarita, CA, Escrow.com, a privately held company, has pioneered the process of online escrow services. The Company, founded in 1999 by Fidelity National Financial, has established itself as the leading provider of secure business and consumer transaction management on the Internet. All escrow services offered on this Website are provided independently and exclusively by Internet Escrow Services(SM) (IES), one of the operating subsidiaries of Escrow.com. IES is fully licensed and accredited as an escrow company and is subject to compliance with all applicable nationwide escrow regulations.
About UIBusiness.com
UI Business Corp., (http://www.uibusiness.com) is a Texas incorporated e-marketplace service exclusively for American and Indian Small & Medium Businesses to trade with each other. UIBusiness has a subsidiary in India and teams in multiple locations. UIBusiness offers its clients a blend of online and offline resources to conduct global sales at a fraction of the cost and effort inherent in international trade. UIB is the answer to an increasing demand: a safe, secure and cost effective way for SMB's in the U.S. and India to trade with each other.