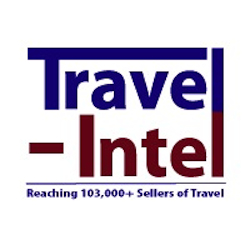 People are anxious to get out; they know where they want to go and are ready to spend for it.
San Francisco, CA (PRWEB) February 05, 2013
Travelers looking for the definitive list of top hotels can now take that list from an impartial news organization. Tours.com's Travel-Intel examines luxury resort ratings according to the 2013 Best Hotels report released recently by U.S. News and World Report. On the list are some surprising out of the way places now considered among America's top ten.
Similarly, Paris, one of the world's top travel destinations, is rife with attractions and experiences not to be missed. Travel-Intel looks at the best of the best to do in Paris according to insiders who know just where the city keeps its best secrets.
And for travelers seeking out ski deals this winter Travel-Intel reveals where the least expensive (and most expensive) ski towns are in the U.S. and Canada. Not surprisingly, Aspen takes top spot for most expensive lodging in the U.S. for skiers this season.
For those looking to plan the party of a lifetime, Travel-Intel takes a look at the perfect party spot in Mexico: Cuixmala on the Pacific Coast. The resort, once the Hearst-like home of a tycoon and financier, is now a grand, boutique resort overlooking the ocean and available for buy-outs and bookings for exquisite getaways. Cuixmala is a member of the Kurtz-Ahlers collection.
Meanwhile, Valentine's Day deals are given their due in this latest issue. Travel-Intel checks out the Chandler, fresh from a $10 million redo in New York City, and also what's up for last minute romance at hotels and resorts around the country.
Travel-Intel, a division of Tours.com, monitors the travel industry with weekly newsletters on trends, news and updates about the travel industry sent to a database of more than 100,000 travel agent subscribers in the U.S. and Canada.
Although Travel-Intel is direct-mailed, current features and archives can be viewed at http://www.travel-intel.com.
"We're seeing a lot of movement in travel this winter," says Lark Gould, content director for Travel-Intel and Tours.com. "People are anxious to get out, know where they want to go and they are ready to spend for it. We're seeing plenty of winter packages that are keeping interest piqued."
Travel-Intel brings in first-hand and well-researched stories from all over the globe, reporting from international conferences and destinations and talking to the brand managers at the helm of the industry.
Gould, a veteran travel journalist who has been covering the travel industry for more than 20 years, puts her incisive perspective into the weekly publication, with features and news updates on the 1st and 15th of each month. These issues are complemented by the Travel-Intel "packages" publication during the between weeks that detail great deals to be found worldwide at hotels and resort locations, all sent to more than 100,000 travel agent subscribers in the U.S. and Canada, before posting on Tours.com. Gould also serves on editorial team for travel at the Washington Times.
Tours.com is the worldwide directory of travel. As the most comprehensive tour and travel directory out there Tours.com has been operating as an authority website since 1995 with a deep and searchable database of tours and tour companies according to company, region and experience. It features more than 8,000 tour companies around the world. It is also a one-stop resource for visa information, important phone numbers for travelers, regional experts, and travel agents certified with in-depth knowledge in their chosen areas.