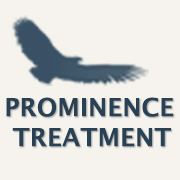 Los Angeles, CA (PRWEB) February 06, 2013
February, 7, 2013 – A new study has been released that links advertising to early, underage drinking. Prominence Treatment Center is a Los Angeles based, luxury rehab center that is looking to help parents detect early signs of teenage drinking to prevent alcohol addiction before it starts.
The study was headed by Jerry Grenard, associate professor in the School of Community and Global Health at Claremont Graduate University in California. The study found that starting in seventh grade, the more exposure and level of enjoyment a teen gets from alcohol ads, the more likely they are to drink by the time they reach tenth grade.
Grenard and his colleauges found that alcohol ads influence associations in memory that influence judgement and decision making when alcohol is available. The ads often used sex, humor, social acceptance and fun in its marketing messages. These positive associations are recalled when teens are exposed to alcohol.
Statistics separate from the Claremont study have indicated that the earlier an individual starts to drink, the greater likelihood that they will have longterm health. Which is why this study is cause for alarm.
Prominence Treatment Center is dedicated to helping individuals and families treat alcohol addiction. Over the years, Prominence has seen how difficult it is for individuals to beat their alcohol addiction. While Prominence Treatment Center has found success treating alcoholics with their Non-12 Step rehab plan, it's widely known that alcohol abstinence is the best method of preventing long-term alcohol health issues.
Prominence Treatment Center recently wrote a blog post about three warning signals that parents can follow to assess whether or not their teen might have a drinking problem. Because understanding underage drinking can be confusing, Prominence Treatment Center is welcoming calls from any parent who would like to discuss with a professional to see if their child might have a drinking problem.
877-383-2284
--
Prominence Treatment Center is a luxury, private drug and alcohol residential rehabilitation program located in Malibu, California. Prominence Treatment Center offers Non-12 Step treatment to its clients.
Through the Non-12 Step process, Prominence Treatment Center takes a holistic approach to healing for each individual. Every treatment program is tailored to the individual to:

Address underlying issues
Provide the highest level of care and comfort
Change individuals' thought process and behaviors
Eliminate addiction for the long term
For more information please visit http://prominencetreatment.com/
Media Contact:
Xivic Inc.
Jesse Bouman, 310-358-0108
jesse(at)xivic(dot)com