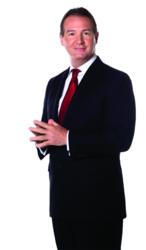 This is a situation where we'd expect to see lawsuits.
WEST PALM BEACH, FLORIDA (PRWEB) February 04, 2013
Toyota is recalling more than a million vehicles, including over 900,000 that have faulty air bags. Attorney Gary Iscoe says that the recalls, which mostly affect vehicles in the United States but also Mexico, Canada and Japan, are likely to inspire a new round of lawsuits against the auto maker.
The faulty air bags, which may not inflate properly, are mostly on Corollas manufactured in the early 2000s. An additional 385,000 recalls, which include three Lexus models built since 2005, are for defective windshield wipers that may fail under heavy snowfall. Toyota says no injuries or accidents have been caused by the defects according to Fox News.
"This is a situation where we'd expect to see lawsuits," said Iscoe, who focuses much of his practice on automobile liability cases. "Anyone who's been injured in one of these models in the last ten years is going to ask themselves if the faulty part was involved. And the previous Toyota lawsuits are still fresh in people's minds."
Last month Toyota agreed to pay over a billion dollars in damages to US customers whose vehicles dropped in value from previous recalls. The earlier recalls involved millions of vehicles at risk of suddenly accelerating.
"Toyota is likely trying to be more proactive on this one," Iscoe said. "But anytime you admit there's a faulty part, especially a safety feature like an air bag, you're raising a lot of questions about liability. This will not go by without a fight."
Despite consumer concerns, Toyota regained its place as the world's leading auto maker in 2012, selling more than 9.7 million vehicles worldwide.
About Gary Iscoe:
Gary T. Iscoe is a co-founder of the Steinger, Iscoe and Greene law firm. With 20 years of experience handling accidents and injuries, he has dedicated his practice to helping those who are victims of negligence. He has won multi-million dollar settlements for his clients. He can be contacted at:
Steinger, Iscoe and Greene
1645 Palm Beach Lakes Boulevard
Ninth Floor
West Palm Beach, Florida 33401
800-560-5059