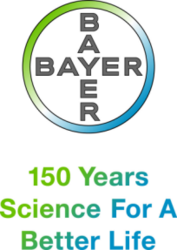 "We have an outstanding team of professionals who are passionate about what they do and deeply appreciate and promote the role our customers play in creating healthy environments and, ultimately, healthy communities," said Galliou.
RESEARCH TRIANGLE PARK, N.C. (PRWEB) February 05, 2013
Environmental Science, a division of Bayer CropScience LP, today officially announced the appointment of Gilles Galliou as president of the Environmental Science division North America at Bayer CropScience. Galliou brings to this role more than 20 years of experience in global and U.S. agribusiness, a long history with Bayer, and a vision to lead the Environmental Science division in delivering innovative solutions that foster healthy environments where people live, work and play.
As he steps into this new role, which he assumed officially on Jan. 1, Galliou will be leading a business he knows well. In his most recent role as vice president of commercial operations for the Environmental Science division North America, Galliou drove business growth by focusing and realigning strategic goals, supporting and empowering business managers, and fostering stronger sharing of best practices. His expertise in managing international business strategy, operations, and development is coupled with a strong technical background in agronomy and product development. Galliou has replaced Jacqueline Applegate, Ph.D., who now serves as CEO of Bayer CropScience Australia and New Zealand, and senior Bayer representative of Australia, New Zealand and Oceania (ANZ).
"At Bayer, we see the work we do in our core segments – Consumer Lawn and Garden, Professional Turf and Ornamentals and Professional Pest Management – as a logical extension of our heritage as a health company whose mandate is to leverage the power of science to create a better life. At Environmental Science, we do this by developing innovative solutions that help maintain and grow healthy indoor and outdoor spaces in our communities," said Gunnar Riemann, Ph.D., president of the Environmental Science division worldwide and member of the Bayer CropScience Executive Committee. "To bring this mission to life in North America, Gilles will be focusing on spearheading our many strategic initiatives and forging collaborative partnerships that help support the future of our business. In addition, he will remain instrumental in driving the company's continued growth both across the North American business and globally."
Galliou joined Bayer CropScience in 1990. Before moving to the United States to take on his role with the North American business, Galliou led Bayer Garden, the Environmental Science division's consumer business for the European region. At Bayer Garden, he managed business strategy, organization, resource allocation and financial performance across the region.
"In this new role, I find myself reflecting on what has made this company so successful over the years – we have an outstanding team of professionals who are passionate about what they do and deeply appreciate and promote the role our customers play in creating healthy environments and, ultimately, healthy communities," said Galliou. "As our customers across every market segment face unprecedented changes, I especially look forward to continuing our work with our colleagues and partners to seek and develop innovative solutions that will shape the future of the segments that we serve.
For more information on Bayer solutions from the Environmental Science division, visit http://www.BackedByBayer.com for the Professional line of products, or http://www.BayerAdvanced.com for the Consumer Lawn & Garden line.
Bayer and the Bayer Cross are registered trademarks of BAYER.
Bayer CropScience is committed to bringing new technology and solutions for agriculture and non-agricultural uses. For questions concerning the availability and use of products, contact a local Bayer CropScience representative, or visit Bayer CropScience online at http://www.bayercropscience.us.
###
About Bayer CropScience
Bayer is a global enterprise with core competencies in the fields of health care, agriculture and high-tech materials. Bayer CropScience, the subgroup of Bayer AG responsible for the agricultural business, has annual sales of EUR 7.255 billion (2011) and is one of the world's leading innovative crop science companies in the areas of seeds, crop protection and non-agricultural pest control. The company offers an outstanding range of products including high value seeds, innovative crop protection solutions based on chemical and biological modes of action as well as an extensive service backup for modern, sustainable agriculture. In the area of non-agricultural applications, Bayer CropScience has a broad portfolio of products and services to control pests from home and garden to forestry applications. The company has a global workforce of 21,000 and is represented in more than 120 countries. This and further news is available at: http://www.press.bayercropscience.com.
Contact:
Bayer CropScience Media Hotline: 1-877-879-6162
USA-BCS-2013-0031
Find more information at http://www.bayercropscience.us.
Forward-Looking Statements
This release may contain forward-looking statements based on current assumptions and forecasts made by Bayer Group or subgroup management. Various known and unknown risks, uncertainties and other factors could lead to material differences between the actual future results, financial situation, development or performance of the company and the estimates given here. These factors include those discussed in Bayer's public reports which are available on the Bayer website at http://www.bayer.com. The company assumes no liability whatsoever to update these forward-looking statements or to conform them to future events or developments.