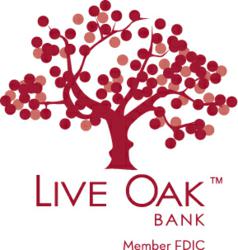 "We recognized that this is an underserved group, and we want to help them achieve their career goals of practice ownership."
Wilmington, NC (PRWEB) February 05, 2013
Since 2007, Live Oak Bank has provided practice financing for dentists and veterinarians across the country. The bank is now extending its scope to include medical professionals. While this industry is highly competitive, Live Oak has found their niche. Currently, medical professionals who need financing for ground-up construction projects, commercial real estate, major renovations or who want to leave their leasehold space to purchase a freestanding practice, will likely have a difficult time finding financing. Enter Live Oak Bank.
"In my years of lending to the healthcare industry, I have seen a void in financing for medical professionals, especially those who need funding for construction projects," stated Keith Merklin, General Manager at Live Oak Bank. "Live Oak is here to fill that void. We recognized that this is an underserved group, and we want to help them achieve their career goals of practice ownership."
"Since our inception, Live Oak Bank has strived to provide financing to industries that lack an existing, desirable alternative. When we enter the industry, we fully immerse ourselves in order to understand the challenges our borrowers face regarding their business," stated Chip Mahan, Chief Executive Officer for Live Oak Bank. "Our knowledge, paired with our unsurpassed customer service and customized financing options, allows us to distinguish ourselves from the other banks that serve each industry. We look forward to this new endeavor."
Live Oak Bank was founded to provide small business loans to professionals looking to start or expand their business. Aside from acquisitions and refinancing, Live Oak's lenders specialize in real estate loans and ground-up construction projects. The bank originally began lending to veterinarians, and has since expanded to dentists, independent pharmacists, funeral home owners, and investment advisors nationwide. Having such a keen industry focus and trade specialists on board, enables the bank to offer an unparalleled level of service to the client.