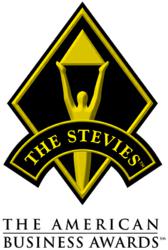 Billhighway is a Finalist in the 2013 Stevie Awards for Innovation in Customer Service
Troy, MI (PRWEB) February 06, 2013
Billhighway, foremost provider of cloud-based financial management solutions for nonprofit organizations, is proud to announce its Client Care team received high scores during preliminary judging and has been named a finalist in the 7th Annual Stevie Awards. Billhighway has already won Gold, Silver or Bronze award recognition in the Innovation in Customer Service category.
Winners will be announced at the awards banquet on February 25th, 2013, at Paris Las Vegas in Nevada. Billhighway was chosen as a finalist due to its small but powerful Client Care team, a group of dedicated professionals whose approach is based on the premise that no customer interaction is over until the problem is solved. There are two measureables that Billhighway emphasizes; email and phone call response times. Customers must speak to a live person within two minutes; the average is 18 seconds. For emails, customers must receive a response within one business day; the average is four hours.
Client Care team members not only manage incoming phone calls and emails, but proactively support customers with customized training, which they conduct. They develop agenda's and lead online training sessions throughout the year in both onboarding new clients and training existing clients on new product features. In terms of overall satisfaction, Billhighway proudly retains a 96% client loyalty rate since the company's inception over 13 years ago.
Notes Kim Ng, Client Care Team Leader, "We're grateful for this recognition from the Stevie Awards, acknowledging the value our team brings to achieving true customer service. We pride ourselves on going the extra mile for our customers and incorporating a sense of fun into what we do. We've hand-delivered mobile fundraising devices when in a pinch, intervened with vendors on behalf of our customers, volunteered as a team for local nonprofits and had fun with a photo shoot that gets included in each of our customer satisfaction surveys."
About Billhighway
Billhighway is the foremost provider of cloud-based financial management solutions tailor-made for nonprofit, donor and member-based organizations. Billhighway's suite of nonprofit financial management solutions lets organizations dramatically improve accounting, payment processing and online banking. The cloud financial management solution easily configures and scales to address donor, membership and financial processing needs. Nonprofit organizations use Billhighway's financial management system to reduce expenses, increase cash flow and mitigate risk. More than 3,500 nonprofits trust Billhighway to seamlessly manage $6 billion in transactions. Billhighway is recognized for award-winning customer service and industry-leading data security.
For more information visit http://www.billhighway.co.
(###)