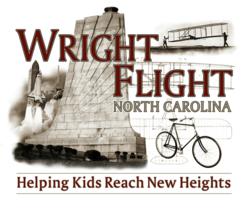 Jennifer Wilson, Rentals Manager / Broker-In-Charge of Kitty Dunes Kitty Hawk Offices states,"Having the opportunity to support such deserving charities is exactly what Kitty Dunes stands for. We are proud to part of such a great event."
Kill Devil HIlls, North Carolina (PRWEB) February 06, 2013
Kitty Hawk, North Carolina based vacation rentals company,Kitty Dunes Rentals has been operating as a Vacation Rental company for the past 42 years . Over the years many opportunities have presented themselves in the way of charitable giving's so it was no surprise when Kitty Dunes Rentals agreed to become a Gold Sponsor for the 6th Annual First Flight Cruisers Shamrock Car Show and Poker Run. This event held for the past 5 years has brought in spectators and car enthusiast from all over the state. Each year the event raises needed funds in the way of donations to be raffled off during the event.
The charities that were chosen this year were AVID and the Wright Flight Program. Both organizations were created to enable school age children the opportunity to excel in their studies and to become well rounded individuals. Kitty Dunes late founder Mr. George Neighbors believed in "education for a purpose". His pursuit of educational excellence has been carried on with this event and for Kitty Dunes Rentals this opportunity to support such causes was fitting. The event will be held on March 14th, 2013 - March16th, 2013 with the car show to be held at the First Flight High School on March 16th, 2013.
For over 42 years Kitty Dunes Rentals has been setting the scene and offering amazing vacation homes to families from all over the world. As a family owned and operated company, helping to create amazing Outer Banks memories is their passion. Their homeowners have thoughtfully decorated and supplied their homes with many amenities, allowing you to feel as if it was your own personal home while on vacation. The list of homes stretches from luxury to quaint beach cottages. This ensures that everyone will have the chance to experience this amazing destination. Visit us at http://www.kittydunes.com to book your next Outer Banks beach vacation.