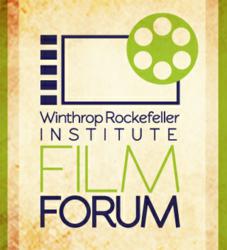 For many of our registrants, working this closely with such accomplished professionals is truly a once-in-a-lifetime opportunity.
- Robert Walden, Actor/Artistic Director
(PRWEB) February 11, 2013
The Winthrop Rockefeller Institute is pleased to announce its initial line-up of stellar faculty for its second annual Film Forum designed to explore the arts of acting, screenwriting, producing, and directing March 21st – 24th, 2013, at the Winthrop Rockefeller Institute atop Petit Jean Mountain in Arkansas (about one hour outside Little Rock). Among the many notable industry insiders on the faculty will be:
Joan Darling is an Emmy and Directors Guild of America award winner. Her directing credits include "The Mary Tyler Moore Show," "M*A*S*H," and "Mary Hartman, Mary Hartman." Joan will teach an intimate, day-long directing workshop based on her teaching at the Sundance Filmmaker's Lab, as well as a session introducing acting tools and their application.
Howard Deutch is the producer/director of the films "Pretty in Pink," "Some Kind of Wonderful," "Grumpier Old Men," and "The Replacements," and TV series "Harry's Law," "Tales from the Crypt," "Caroline in the City," "Ringer," and "Life Unexpected." Howard will lead an interactive directing workshop in which students will flesh out, block, mark, and play a scene several different ways for the camera.
Joel C. High is a music supervisor and producer who has worked on more than 100 films and television projects. Joel is the music executive behind such films as "Saw," "Monster's Ball," and the Leonard Cohen documentary "I'm Your Man," and has been the music supervisor for all of Tyler Perry's films. Joel will discuss the enormous role that music plays in telling the cinematic story and how the music supervisor figures in that process.
Tom Schulman is the Academy Award–winning screenwriter of "Dead Poets Society." He wrote and directed the film "8 Heads in a Duffel Bag," winning a Silver Raven award at the Brussels International Fantastic Film Festival. Schulman also wrote the screenplays for "Medicine Man," "What About Bob?," "Welcome to Mooseport," and "Honey, I Shrunk the Kids." Tom will teach a special one-session screenwriting workshop entitled "Elements of Screenwriting: From Plot to Pitch," in which participants will be able to pitch and discuss the screenplays they're working on and receive instant feedback.
Wesley Morris won the 2012 Pulitzer Prize for criticism for his film and culture writing for the Boston Globe, which included essays on the films of Sydney Lumet, the legacy of Steve Jobs, and the complexities of race in "The Help" and the "Fast and Furious" series. Wesley writes about movies, culture, and sports for Grantland, and his work has appeared in Slate, Film Comment, and Ebony. Wesley will join Arkansas Democrat-Gazette film reviewer Philip Martin in a discussion of the art of film criticism.
Sandra Seacat is a distinguished Hollywood acting coach who has worked with such award-winning performers as Mickey Rourke, Jessica Lange, Laura Dern, Ryan Gosling, Colin Farrell, and Michelle Williams. Seacat's acting credits include "Crazy in Alabama," "The Baby Dance," "Country," and "Frances." Recently she has acted in HBO's "You Don't Know Jack" with Al Pacino and "Enlightened" with Laura Dern. Sandra will lead a series of workshops titled "The Power of Active Imagination for the Artist."
Paul Stekler is an award-winning documentarian whose films about American politics have won numerous national honors including multiple Emmys, Peabodys, and duPont-Columbia Journalism awards. His works include Sundance Special Jury Prize winner "George Wallace: Settin' the Woods on Fire," "Vote for Me: Politics in America," "Last Man Standing: Politics Texas Style," two episodes of "Eyes on the Prize," and Frontline's "The Choice 2008." Dr. Stekler teaches documentary film production and is the Chair of the Radio-Television-Film Department at the University of Texas in Austin. He will lead, along with esteemed documentarians Abby Ginzberg and Craig Renaud, a three-part documentary film workshop.
For a full list of faculty, please visit http://www.livethelegacy.org/educational-programs/film-forum/film-forum-faculty.
"We are very proud of the faculty we've assembled for this year's forum," said actor Robert Walden, Film Forum artistic director. "For many of our registrants, working this closely with such accomplished professionals is truly a once-in-a-lifetime opportunity." Those interested in participating in some or all of the Film Forum have several pricing options: a full package with lodging for $750; a university student and faculty package for $450; and day pass for Friday or Saturday for $125. A special discount for full and student packages will be offered through February 15th. A la carte tickets for discussions, dinner, and special performances are also available. Space is limited so advance online registration is required at http://www.livethelegacy.org. For more information, please contact Katherine Whitworth at 501-727-6265 or kwhitworth(at)uawri(dot)org.
-30-
About Winthrop Rockefeller Institute
The Winthrop Rockefeller Institute is dedicated to engaging the world's best minds for the betterment of humanity. It stimulates positive change in the world by serving as a center for thought leadership on issues of state, national and global significance and offering artistic experiences to nurture the human spirit.
Support for The Winthrop Rockefeller Institute Film Forum is provided, in part, by the Arkansas Arts Council, an agency of the Department of Arkansas Heritage and the National Endowment for the Arts.