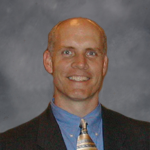 This collection of Blended Learning Solutions uses RLI's unique Quick Take Rapid Learning Modules in conjunction with Von Hoene's in-person training.
Eddystone, PA (PRWEB) February 15, 2013
Rapid Learning Institute (RLI) has launched a new partnership with Steve Von Hoene, Founder and Principal of Journey Learning LLC, to help deliver RLI's unique brand of workplace training in an instructor-led format.
This collection of Blended Learning Solutions uses RLI's unique Quick Take Rapid Learning Modules in conjunction with Von Hoene's in-person training. The partnership comprises three different programs, catering to different organizations based on size, training budget and needs: the Launch Event, the Coaches Camp and the Complete Plan.
The Launch Event is designed to help organizations get the most out of RLI's library of training resources. The program is intended to help organizations with little prior experience build the necessary momentum to make talent development a core part of their culture.
In the Coaches Camp program, Von Hoene helps an organization's leaders utilize and deliver training to their employees. This program teaches leaders how to use the online workplace training programs of the Rapid Learning Center so they can develop their people effectively.
Lastly, the Complete Plan brings Von Hoene to an organization for an extended, comprehensive training program using RLI's modules. The Complete Plan offers what Von Hoene calls a "continuous program that is both comprehensive and customized." Von Hoene and the RLI team spend an extended period delivering critical training and follow-up to organizations who lack the resources to do it themselves.
"Many of our clients are comfortable with the self-directed nature of our online talent development tools," said Glenn Eckard, RLI Chief Operating officer. "But others are looking to combine our tools with instructor-led-training. Nobody understands live training like Steve. He's a dynamite sales professional and a terrific communicator. We couldn't be more pleased to have him aboard."
"It's really a great series of programs for the client," says Von Hoene. "In the Blended Learning sessions RLI's Quick Takes are the starting point from which we build experiential learning exercises and facilitate interactive discussions. This reinforces their learning and drives their behavior – which helps achieve the result we all want – training that sticks. I'm thrilled to be working with one of the very best companies in our industry."
More information about each of RLI's Blended Learning Solutions can be found here.
About Rapid Learning Institute
Rapid Learning Institute (RLI) provides online training and talent development tools for businesses, government agencies, nonprofits and educational institutions in the areas of sales, human resources, management, leadership and safety. RLI's approach is founded on the idea that management training programs for talent development can only be effective if managers make it a priority and follow up to ensure that learning sticks. The company's signature five to 10 minute modules, called Quick Takes, help managers build their core competency as talent developers by giving them the tools they need to replicate in others the knowledge, skills, attitudes and behaviors that drive performance. For more information visit http://www.rapidlearninginstitute.com
About Steve Von Hoene
Steve Von Hoene has over 25 years of sales, management, and training experience with numerous industry leaders. He has facilitated sales, leadership, customer service, and financial literacy workshops with Fortune 500 companies in the United States and abroad. Steve's ability to blend his real-world experience and in-depth knowledge with Rapid Learning Institute's content makes him an invaluable resource to our clients.