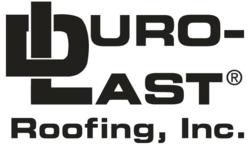 Saginaw, Michigan (PRWEB) February 06, 2013
Duro-Last® Roofing, Inc., is pleased to announce the launch of its new mobile application for both the Android and IOS operating systems.
The Duro-Last Reference Application is designed to be an information source for various market segments, including roofing contractors, commercial building owners, facility managers, architects, consultants, and specifiers. Several specific building types are also addressed.
The application provides an overview of the commercial roofing products and systems offered by Duro-Last. It also highlights key marketing advantages, including our Edge to Edge & Deck to Sky™, Time Off the Roof™, and cool roofing initiatives, as well as our quality assurance operation and industry-leading warranties.
The Duro-Last Reference Application is available for download now from Google Play and iTunes.
With corporate headquarters and a manufacturing facility in Saginaw, Michigan, and other locations in Grants Pass, Oregon; Jackson, Mississippi; and Sigourney, Iowa, Duro-Last Roofing, Inc. is the manufacturer of the "World's Best Roof"®. Since 1978, Duro-Last has produced custom-fabricated single-ply roofing systems that are ideal for any flat or low-sloped building. Energy-efficient and extremely durable, the Duro-Last roofing system is also leak-proof, virtually maintenance-free and resistant to chemicals, fire, punctures, and high winds. Duro-Last also offers specialized single-ply roof membranes, standing seam panels, other metal components for single-ply roof installations, and a complete line of roof insulation products. For more information, contact Fred Sitter at 800-248-0280 or visit http://www.duro-last.com.