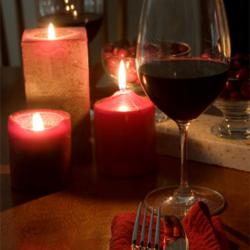 I see many people joining our site this time of year to find the romance without the risks
Miami, FL (PRWEB) February 07, 2013
Valentine's Day is the busiest time of year in the sugar daddy dating pool, a trend that has become more pronounced every year. Steven Pasternack, founder and CEO of the site, says that while Valentine's Day may not be the time to find a serious relationship, there's no harm in finding a sugar daddy or sugar baby near this holiday.
"If you're looking for companionship around Valentine's Day, finding a sugar daddy is a much better idea than finding yourself a boyfriend. People are generally more desperate around Valentine's Day, but eventually cupid's arrow could wear off. I see many people joining our site this time of year to find the romance without the risks."
"Many sugar babies receive gifts from their sugar daddies several times a week. So for Valentine's Day to be special in the Sugar World, gifts need to be more unique, with more thought put in to the effort," stated Pasternack
The items below were researched by male and female staff of Sugardaddie.com:
Crème De La Mer
This deliciously creamy moisturizer is enjoyed by celebs such as Kim Kardashian. A perfect balance of nature and science combine in the crème which leaves skin feeling fresh and supple to the touch after every application. Starting at $150 (Nordstrom.com).
Christian Louboutin
Known for being bought just to sit in (as wearing them outside may subject them to wear and tear), Louboutin's are one of the most highly praised shoes among women around the world; they don't just want them, they need them. A sugar baby's not a true SB until she's got a pair of Louboutin's. These shoes can be found at Nordstrom.com and other fine retailers from $695 and up.
Pippa Middleton Modula bag
Named after Pippa Middleton, the Duchess of Cambridge's sister, the Pippa range of Modula Handbags has soared in popularity all over the world since the 2012 Royal wedding of Prince William and Kate Middleton. Royal connections have made this handbag the must have accessory for any discerning woman. Starting at $370.00 (Modula.com).
Box of gift cards
One gift that every woman can appreciate is a wonderful box of goodies complete with gift cards to her favorite stores, where the smallest amount of effort can bring the biggest level of fun. Prices range from $100 up.
Personalized Fragrance
With a variety of companies offering perfume customization, you can select the fragrances that appeal to her sweetest sides for Valentine's Day. Prices start from $150 (scentcrafter.com).
Private jet to Antwerp for an exquisite dinner and then to pick out a Diamond just for her
An impromptu flight in the privacy of a leased or personal jet to Antwerp for a meal, with a diamond for dessert, is sure to give any woman goose bumps. Diamonds are forever… the memory of this Valentine's Day treat will be priceless. Take her to the airport via Chauffer, with a bottle of champagne waiting – just make sure she has a passport. Private jet flight starting at $1,550 an hr (bluestarjets.com) - dinner: $500 -$1,000 - Diamondland: The largest diamond shop in Antwerp; prices vary by size and quality.
Gourmet Picnic Basket filled with delectable goodies enjoyed on a beach
Going for a beach-side picnic with a gourmet meal neatly placed in a cloth lined basket will set the stage for a romantic night Valentine's night. Prices may vary depending on beach locale and meal expenses may vary.
Personal stylist
Give her the vibe she's always dreamed about with a professional stylist package. She'd have a lot more fun if she shopped with the guidance of an experienced hand to bring out her best features. Price upon application (Toniferrara.com).
Private dinner & waiter
Savor a five star quality dinner together in the comfort of your own home. The waiter delivers every course with a personalized touch created especially for her by a gourmet Chef. Private Chef from $175 an hr, waiter $40 an hr (Privatechefsinc.com - whoswaiting.com).
Sugardaddie.com acknowledges that many of the gifts listed are geared towards those seeking more high-end sugar experiences, but that there are many ways of adapting each item to suit arrangements of all calibers.
###
Company information:
Launched in 2002, Sugardaddie.com is the original online meeting place for sugar daddies and sugar babies, and boasts more members than any other sugar daddy site. Sugardaddie.com has been featured by numerous media outlets including ABC Nightline, The Dr. Phil Show, The Huffington Post, The Today Show, CNN and many more.