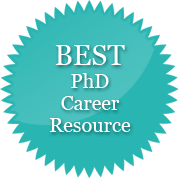 You have to know how to crush your competition and say the right things in your interview…. I've seen it all and I know what works
Gunter, Texas (PRWEB) February 12, 2013
The healthcare industry is expanding and offers excellent income to medical sales reps, particularly in healthcare IT. However, the competition is fierce, according to Peggy McKee, medical sales recruiter for over 14 years and career coach at PHC Consulting. "You have to know how to crush your competition and say the right things in your interview…. I've seen it all and I know what works," McKee says, and she is willing to teach her secrets in a Medical Sales Salary Report 2012: Recruiter Reveals Secrets for Job Seekers
McKee offers secrets for how to get into medical sales, survive the interview, and her unique 30/60/90/ Day Sales Plans. McKee has walked her talk as a medical sales rep herself for seven years.
Commenting on MedReps' recently published 2012 Medical Sales Rep Salary Report, a survey of the incomes of 1400 currently employed medical sales reps in the fields of medical devices, biotech, pharmaceuticals, healthcare IT, laboratory equipment, and more, McKee said that, predictably, medical device reps earn a lot, as do healthcare IT reps.
In her opinion, however, salaries of pharmaceutical reps appeared skewed too high: "I have seen some salary degradation over the last couple of years [for pharmaceutical reps]." She adds: "You cannot go into your medical sales job search process expecting to always see numbers like these [re: MedReps 2012]. Every company is different, and I think that sometimes sales reps in certain fields sometimes classify themselves as something else, which skews survey results a bit."
McKee is above all a realist. To get a better idea of the reader's compensation ranges and available jobs, she urges readers to take advantage of MedReps' Interactive Salary Widget which allows inputting personal data (medical sales area, geographic location, experience, etc.).
And McKee is an informed strategist. She has developed strategies for preparing powerful resumes, anticipating interview questions and showing how to answer them. But her blockbuster is her unique 30/60/90/ Day Sales Plan that gives interviewees a powerful advantage over those who do not have it. McKee says employers are surprised and delighted by the 30/60/90 Day Sales Plan because they instantly see the economic value to the company this plan offers and the value of the candidate who proposed it.
Peggy McKee leaves the reader with a free tip: "By the way…if I were ever to go back into medical sales as a rep, I would head straight for healthcare IT…that's where the money and the growth is."
The picture is clear: healthcare is expanding, particularly IT, but competition for jobs is fierce. Those who want to beat the competition need expert guidance by somebody who knows the field. Not only that, they need a consultant who teaches them a unique strategy hiring managers love. And that is what Peggy McKee, PHC Consulting offers. In fact, McKee is offering online access to her 30/60/90/ Day Sales Plan right now.
# # #
Career Confidential is a rapidly growing job search training company based in Texas that specializes in providing job seekers with powerful and customizable tools and techniques to get the jobs they want fast.
Since nationally-recognized recruiting and job search experts Peggy McKee (CEO) and Carl Chapman (CTO) founded Career Confidential in 2009, Career Confidential has grown from one product, the 30/60/90-Day Business Plan, to more than 30 products to guide candidates through every step of the job search.
Career Confidential helps job seekers worldwide. If you would like more information about this topic or to schedule an interview, feel free to contact us directly.