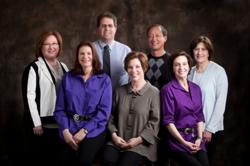 The last webinar I took from SMARTTraining was, by far, the most interactive webinar in which I have ever been involved.
Scottsdale, AZ (PRWEB) February 06, 2013
Schools and districts have been forced to cut budgets for teacher professional development. Even paying for substitute teachers is sometimes out of the question. In order to meet the critical needs of teachers facing new, rigorous math standards, SMARTTraining is offering four live, interactive webinars. These webinars will be held from 3:15 - 5:15 p.m. Eastern Time, and from 3:15 - 5:15 p.m. Pacific Time, in order to give the maximum number of teachers possible the opportunity to attend, ask questions, and interact with other professionals. For those teachers unable to attend at either of these times, the webinars are recorded and made available for viewing, at the teacher's leisure, for a period of thirty days following the live class. The webinar presenter will provide email contact information and will be available for questions during this thirty day window as well.
The titles and dates of the classes are as follows:
Number Sense and Mental Math: February 19, 26 and March 5
Advanced Problem Solving for Grades 5 - 9: February 28, March 7, & March 14
Singapore Math Strategies in Grades K - 2: March 13, March 20 & March 27
Intro to Problem Solving for Grades 2 - 6: March 14, 21 & 28
A unique aspect of SMARTTraining webinars is that all participants receive manipulatives, specific to the topic, so that they can experience hands-on learning during the classes.
For further information, or to register for one of these highly informative webinars, visit http://www.singaporemathtraining.com.