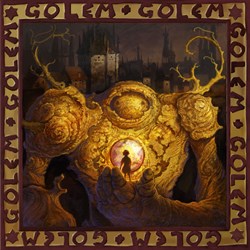 We value our independence. It's gotten us this far. Raising funds for this game through Kickstarter allows us to continue telling big, visually rich stories in the way we want to tell them
Shreveport, LA (PRWEB) February 04, 2013
Moonbot Studios will look to its fans and the Kickstarter community to help fund their next game, "The Golem," based on a Jewish folktale that has inspired pop culture phenomena such as Frankenstein and Terminator.
Through the crowd-funding website Kickstarter, the public can "back" the project for as little as $15 to receive the game or higher amounts for exclusive rewards including Moonbot shirts, original art or even an appearance in the game. Every backer will receive access to Moonbot's private production blog to track the development process.
"The Golem" is set in the early 16th century. Europe has been overtaken by Cesare Borgia, ruler of an evil army determined to exploit the world's greatest cities, including Prague. Rabbi Loew, the greatest scientist and religious leader in all of Prague, must do something to stop this evil force. In a prayer dream, he has a vision of a giant man made of clay, wood, metal and stone — a Golem.
In the game, you will wield the Golem against Borgia's evil forces and bring peace back to Prague. You will even help the Golem gain something his creators could not provide: a soul.
"We value our independence. It's gotten us this far. Raising funds for this game through Kickstarter allows us to continue telling big, visually rich stories in the way we want to tell them, " said William Joyce creative partner at Moonbot Studios.
The studio is seeking $750,000 to begin development on a PC game. If additional funds are raised, they will be put toward bringing the game to a video game console.
"Developing games takes a ton of resources, artists, animators, engineers and funding. We are asking our fans to help us make this game our way: independently," said Lampton Enochs, managing partner at Moonbot Studios.
For more information or to back the project, please visit: http://golem.moonbotstudios.com.
About Moonbot Studios
Moonbot Studios is a secret, zero-gravity colony in Shreveport, Louisiana, inhabited by interstellar beings. Founded by Lampton Enochs, William Joyce and Brandon Oldenburg in 2009, their mission is to create the best books, films, apps, games and entertainment in the galaxy. Their most recent adventures include Academy Award®-winning The Fantastic Flying Books of Mr. Morris Lessmore, The Numberlys and Diggs Nightcrawler.
For more information, visit http://moonbotstudios.com.
###