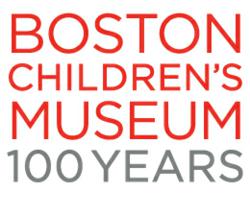 "Kids and their parents will have an absolute blast following in the riotous footsteps of the Blue Man Group," said Carole Charnow, Boston Children's Museum President & CEO. "We are thrilled to bring 'Blue Man' back for our Centennial Celebration."
Boston, MA (PRWEB) February 07, 2013
Blue Man Group - Making Waves, the national touring exhibit supported by HARMAN and created by Boston Children's Museum and Blue Man Group and powered by JBL®, opens at Boston Children's Museum on February 6, 2013. The 1,500 square foot exhibit designed to bring together science and art, will take the whole family through a multisensory exploration of sound that provides an opportunity to play together while discovering the fun of music.
Onstage, the Blue Man is one part inquisitive child, one part trickster, and one part superhero on a journey of discovery. Blue Man Group - Making Waves encourages families to learn, play, and explore with the same curiosity as these renowned performing artists.
"Kids and their parents will have an absolute blast following in the riotous footsteps of the Blue Man Group," said Carole Charnow, Boston Children's Museum President & CEO. "We are thrilled to bring 'Blue Man' back for our Centennial Celebration."
Co-founder of Blue Man Group, Chris Wink says, "Developing experiences that encourage and expand the creative development of others, particularly children and their parents, has become a growing passion of ours. We are extremely proud of our work with Boston Children's Museum and are thrilled to have 'Making Waves' return to its home city of Boston."
At the Slide-u-lum, Build-u-lum, Sand Drum and Theremin children will have an opportunity to see, feel and create sound. At the PVC Station visitors of all ages will have a chance to play the unique Blue Man Group instruments, while learning how sound works and the whole experience culminates in the Surround Sound Theater where engineering genius combines with a short musical piece by Blue Man Group to illustrate the elements of sound.
"HARMAN and our JBL brand are proud to continue our support for the wonderfully creative initiative from Boston Children's Museum and Blue Man Group," said Sachin Lawande, Executive VP and President, Harman Lifestyle Division. "Experiencing and experimenting with sound at an early age naturally leads to our ultimate ability to appreciate music and what helps develop our ear for what is "good sound. Harman is the world leader in capturing and reproducing audio excellence, and we remain committed to the experiential goals of sound through the Making Waves exhibition."
Blue Man Group Making Waves exhibit will be open through May 12, 2013. Blue Man Group - Making Waves will also visit Orlando Science Center this summer.
About Boston Children's Museum
Boston Children's Museum engages children and families in joyful discovery experiences that instill an appreciation of our world, develop foundational skills, and spark a lifelong love of learning. The Museum is a welcoming, imaginative, child-centered learning environment that supports diverse families in nurturing their children's creativity and curiosity. We promote the healthy development of all children so that they will fulfill their potential and contribute to our collective wellbeing and future prosperity. More information about Boston Children's Museum can be found at http://www.BostonChildrensMuseum.org. Become a fan of the Museum on Facebook at https://www.facebook.com/BostonChildrensMuseum and follow us on Twitter at https://twitter.com/#!/BosChildMuseum
About Blue Man Group
Blue Man Group (http://www.blueman.com) is a multinational media and entertainment company with theatrical and digital media operations across three continents, permanent live performance installations in six cities, an ongoing theatrical tour of the USA and Canada, as well as a highly acclaimed show on Norwegian Cruise Line's Epic.
About HARMAN:
HARMAN (http://www.harman.com) designs, manufactures and markets a wide range of audio and infotainment solutions for the automotive, consumer and professional markets – supported by 15 leading brands, including AKG®, Harman Kardon®, Infinity®, JBL®, Lexicon® and Mark Levinson®. The company is admired by audiophiles across multiple generations and supports leading professional entertainers and the venues where they perform. More than 20 million automobiles on the road today are equipped with HARMAN audio and infotainment systems.
###
Boston Children's Museum Media Contact:
Jo-Anne Baxter – 617-426-6500 x246
Baxter(at)BostonChildrensMuseum(dot)org
Blue Man Group Media Contact:
Laura Camien
917-689-3688
LauraC(at)blueman(dot)com
HARMAN Media Contact:
Darrin Shewchuk
203-328-3834
darrin.shewchuk(at)harman(dot)com