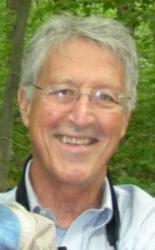 Palo Alto, Calif. (PRWEB) February 26, 2013
In conjunction with the non-profit organization, "Carry the Vision – Creating Communities of Nonviolence that Light up the World," Sofia University (formerly Institute of Transpersonal Psychology) will co-sponsor a workshop on nonviolent communication on Saturdays, March 16 and 30, from 9:30am to 4pm.
As part of the university's featured Public Programs, this workshop will be open to the public as well as students, staff and faculty. All are invited to attend this two-weekend workshop to learn how to use nonviolent communication to create change in personal and professional life. During these sessions, Marshall Rosenberg's time-tested principles of communicating in a nonviolent way will be taught and discussed by facilitator, Robert Niederman, Ph.D. Application of these principles are meant to enhance relationships and contribute to a more peaceful world.
Niederman practiced as a psychotherapist for 14 years before becoming a coach for business leaders and CEOs. He is the co-founder of Silicon Valley Nonviolent Communication and Mindful Interactions, where nonviolent communication is taught to adults, children, parents and educators.
For ticketing information and to register for this event, please visit: http://www.carrythevision.org. Registration deadline is March 9, 2013. For more information on this event please contact Ann Hayes: ann (at) carrythevision (dot) org.
About Sofia University
Founded in 1975, Sofia University (formerly the Institute of Transpersonal Psychology) is a private, non-sectarian university accredited by the Western Association of Schools and Colleges. For over 35 years, within the context of scholarship and research, the school has offered transformative education for the whole person, probing the mind, body, spirit connection. As Sofia University, the school is broadening its mission, reaching into multiple disciplines and adding undergraduate study. For more information, visit http://www.sofia.edu.
###