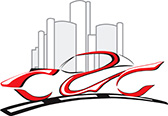 Auto Parts Made In The Motor City!
Detroit, Michigan (PRWEB) February 05, 2013
Replacing auto body panels has never been an easy task, especially for the cars that some feel are not as desirable as others. Now car restoration enthusiasts and auto body shops almost anywhere can order replacement auto body panels online, and have them delivered to their door step.
Classic 2 Current Fabrication specializes in rust repair panels, especially floor pans. In fact, they are the leading supplier of replacement floor pans in the US. Because the company is located in the Motor City, the heart of the automotive industry, they are able to find rare classic cars that do not have parts available on the market. By manufacturing these parts themselves, Classic 2 Current Fabrication is able to offer their products directly to consumers at a much lower price than their competitors.
Classic 2 Current Fabrication has made finding and purchasing replacement body panels a breeze with their easy to use website. A customer can search for the items that they need in many different ways and can choose to view only the auto body panels they need to replace. For something that started off as a hobby, Classic 2 Current Fabrication has turned into an industry leader with helping people restore their classic and current model vehicles.
"We are committed to offering high quality auto body panels at affordable prices." says owner Michael Laiacono. "We understand what it means to restore a car that has been passed down through your family or simply fixing your every day driver."
With the launch of their website c2cfabrication.com in 2008, they were able to expand their business globally. Their website now has an inventory of 30,000 replacement parts, including floor pans, rocker panels, toe boards, quarter panels, and trunk pans for dozens of popular makes and models. Classic 2 Current Fabrication is not able to manufacture all of their customer's replacement body panel needs, so they now offer several different replacement body panels from many of the top manufacturers and distributors here in the US as well as overseas.
In addition to adding an extensive selection of replacement panels, it was also their focus to provide the customer with the best prices as well. "We would rather keep a customer for 20 years rather than for 20 minuets", explains Michael. As many would tell you, restoring a car back to it's original condition is a very timely and costly project and while Classic 2 Current Fabrication can not help you with the duration of a restoration project, they can help you with their every day low prices and monthly opportunities for discount coupon codes.
Classic 2 Current Fabrication is committed to offering high quality rust repair auto body parts at affordable prices. If you're looking for rust repair panels for your classic or current model car then visit them at c2cfabrication.com. Their inventory is huge and the customer service is impeccable, and they are adding new product daily. They still supply over 100 different companies with their product, so chances are you may have already sampled what they have to offer, but if not then we recommend stopping by their website and seeing how they can help you restore your car and get it back on the road.