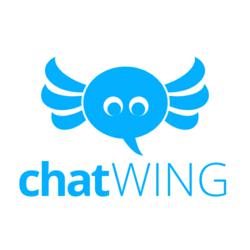 Houston, TX (PRWEB) February 09, 2013
The newest chat widget from Chatwing.com is now focusing on the leverage for administrators. According to the company's developers, a chat platform with an increased rate of accessibility will become more useful for website owners and bloggers. Aside from admin leverage, the chat tool empowers global connection and social media usage. The customization options are also overhauled to give more choices any admin.
When it comes to customization, the Chatwing chat box is on a top level. In the platform's dashboard, the admin can select from various colors and sizes. Setting these options is easy and doesn't take much time. The chatroom also allows a background image setup, wherein the admin can choose from Chatwing's selection of images. The admin can also upload any background image that he wants, provided that the image link is valid. To make the chat tool more entertaining, the company has also added a MP3 upload option. Now, visitors can enjoy listening to the admin's favorite song or rhythm.
A reliable banning system is also one of the key functions of the Chatwing chatbox. To ban obscene visitors, the admin can just click the ban button in the chatroom—he can set how long the visitor will be banned. Aside from that, he can also delete harmful messages in the chatroom history. A word filter system is also available, letting the admin input some words in the platform. These words will then be blocked to make the chatroom lounge safer and enticing.
Many website owners and bloggers believe that Chatwing's chat app is an important addition to all sites—no matter what their niches are. This simply proves that the chatroom, by right, is versatile and universal. It is also useful in many instances and situations that require communication.
About Chatwing.com
Chatwing.com specializes in the new field of website chat. Over years, the development team has introduced live chat widget for hundreds and thousands of blogs. The application bridges people from many parts of the world, creating global synergy through the Internet. The shout box can be installed in just seconds, and it can be used for varying purposes such as leisure and Internet marketing. It also allows a user to customize the size, color, and name of the widget.