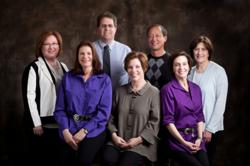 I learned more useful information in one day of a SMARTTraining workshop than I learned in three days at a national math conference.
Scottsdale, AZ (PRWEB) February 07, 2013
The new math textbook adoption in New Mexico includes texts which use methods and strategies from Singapore in order to prepare students for the Common Core State Standards assessments beginning in 2014. SMARTTraining, LLC, is made up of teachers who have taught Singapore Math® since 2002, and trained teachers in that methodology since 2005. The progression from concrete to pictorial to abstract used in Singapore creates confident, competent math students. The emphasis on number sense and place value throughout the grade levels, and the problem solving methods focused on beginning in the primary grades, results in a deep, conceptual understanding of math. Students who learn these techniques will be ready for the CCSS assessments. Teachers who attend these interactive, informational workshops will go back to their classrooms ready to jump in with both feet to become the math teachers they always wanted to be.
Attendees of SMARTTraining workshops are provided contact information for the presenter, and encouraged to email questions after the workshop as they come up. Once you've had SMARTTraining, you've always got a SMARTTrainer!
Each workshop will be held at the Best Western at 2400 Yale Boulevard, SE, Albuquerque, NM 87106. For more information, or to register, visit http://www.singaporemathtraining.com.
About SMARTTraining
SMARTTraining trainers have been teaching Singapore Math® since 2001 and have experience teaching the program in grades K-8. Since 2007, they have trained thousands of teachers how to use the methods of Singapore in their math classrooms.
"Singapore Math" is a registered trademark of Singaporemath.com, Inc.