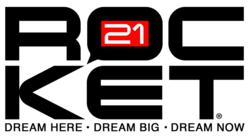 We're delighted to work with Rocket21 and Portola Middle School to inspire the next generation of our planet's scientists and stewards," noted Mike Phillips, Executive Director, Turner Endangered Species Fund.
San Francisco, CA. (PRWEB) February 04, 2013
Kathleen Talbot, a teacher at Portola Elementary, and her thirty-one 5th grade students, were selected as Grand Prize winners in a national video competition which brought together science, nature, Halloween, and just plain fun – to celebrate the Halloween season last October. The contest was a collaboration between youth social learning platform Rocket21 and the Turner Endangered Species Fund.
The competition, themed "Dream Big in the Wild" was designed to generate student awareness and interest in wildlife conservation and recovery, as well as careers in wildlife and environmental sciences.
As Grand Prize winners in the Classroom Division, 5th-8th Grade Group, Ms. Talbott's class will receive an onsite "Howling Party" – a learning celebration with wildlife biologists and researchers currently working on wolf recovery, conservation and research projects in their roles at Turner Endangered Species Fund in Montana. The event is scheduled for Wednesday, February 6th, as noted below.
WHEN: Wednesday, February 6th, 8:30-10:30AM
WHERE: Portola Elementary School
300 Amador Avenue
San Bruno, CA.
650-624-3175
Please check in first at the school office, and ask to be escorted to Ms. Talbot's class.
MORE: Youth social network Rocket21, [where kids explore amazing possibilities for their lives and futures], has announced that students in Ms. Kathleen Talbott's 5th Grade Class from Portola Elementary School in San Bruno, CA. are Grand Prize winners in the company's "Dream Here. Dream Big. HOWL-O-WEEN" video competition.
Youth across America were invited to create videos featuring their most inspired, passionate, creative, individual brand of wolf howls, to compete for two extraordinary family trips to Montana. Winning howlers will participate in a wolf conservation and recovery activity dubbed a "howling party" along with biologists and researchers at Ted Turner's Flying D Ranch near Yellowstone Park this summer.
The contest also featured a classroom division, in which classrooms were invited to submit similar videos, to compete for school-based "Howling Parties"; featuring Turner Endangered Species Fund wildlife experts visiting winning classrooms to share their work with participating teachers and students.
"The challenges involved in wildlife conservation are complex, and require a combination of genius, collaboration, and determination," noted Mike Phillips , Executive Director, Turner Endangered Species Fund. "We're delighted to work with Rocket21 in leveraging the popularity of Halloween as another opportunity to inspire the next generation of our planet's scientists and stewards."
More information about the Competition is linked below:
Rocket21 "Dream Big in The Wild Contest" Link
Available for Interviews on Wednesday, 2.6

Turner Endangered Species Fund scientists Val Asher and Chris Wiese
Kathleen Talbot, 5th Grade Teacher, Portola Elementary School, San Bruno, CA.
5th Grade Students from Ms. Talbot's classroom. (Parental releases have been secured).
Jodell Seagrave, President/COO Rocket21
Refreshments will be served.
###
About Rocket21
Rocket21 provides unprecedented access to world-class experts and organizations while protecting them with a combination of state-of-the-art, real-time filtering and human moderation, extensive safety and security precautions, and a specialized infrastructure designed to keep kids safe.
To learn more about Rocket21, visit rocket21.com. LIKE Rocket21 at facebook.com/rocket21. FOLLOW Rocket21 on Twitter at @rocket21.
About Turner Endangered Species Fund
The Turner Endangered Species Fund is a non-profit, private operational charity dedicated to preserving nature by ensuring the persistence of imperiled species and their habitats with an emphasis on private land. The Fund was formed by Ted Turner in June 1997.
For more information about Turner Endangered Species Fund, please contact Mike Phillips at mike.phillips(at)retranches(dot)com.