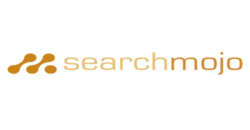 Charlottesville, VA (PRWEB) February 05, 2013
When it comes to business-to-business (B2B) lead generation, LinkedIn Advertising may be a surprisingly effective option for marketers. Search engine marketing agency Search Mojo will host a webinar to help marketers learn more about its capabilities, entitled LinkedIn Advertising: The Key to More (and Better) B2B Leads, taking place Thursday, Feb. 7, 2013 at 2 p.m. ET.
In this webinar, Search Mojo's Tad Miller, Vice President of Accounts, will show how search keyword demographics may not always be a perfect fit for a business' target customers. Social Media Manager Sarah Lokitis will discuss LinkedIn Advertising best practices, demonstrating how to set up a campaign and providing in-depth tips to better optimize ads.
"With LinkedIn Advertising, you can target the exact company your prospects work for, the job title of your prospect or the LinkedIn Group that your ideal prospects might belong to," said Miller. "I've been amazed at the success we have had with generating not only a high quantity of leads, but also high quality leads. In the last four months, it has been the number one B2B lead generation tactic for our clients in terms of lead volume, lead quality and lowest cost per lead."
"Compared to other social networks, users on LinkedIn are visiting the site with a professional mindset and may be more willing to receive business messaging," said Lokitis. "In this webinar, I will cover the opportunities available, such as advertising to groups versus individuals and the effectiveness of each."
To register for the webinar, go to http://www.search-mojo.com/lp/linkedin .
About Search Mojo
Recently ranked on the prestigious Inc. 5000 list as one of the fastest growing businesses in America, Search Mojo specializes in search engine marketing, social media advertising, content marketing and analytics services. Founded in 2005, Search Mojo uses the latest information and techniques to help companies improve their conversions and lead generation through search and social tactics. Learn more about Search Mojo at http://www.search-mojo.com or read our blog, Search Marketing Sage, at blog.search-mojo.com.