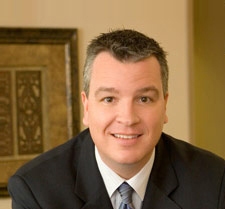 "The results were amazing. I felt like my body was transformed overnight—but I was still 100 percent natural."
Scottsdale Az (PRWEB) February 04, 2013
A new two-in-one procedure pioneered in the U.S. by Dr. Todd Malan of Scottsdale is helping hundreds of women remove inches from problem areas and increase their breast size naturally. The BeautiFill X procedure involves harvesting fat from areas such as the abdomen, buttocks and thighs, transferring the fat to a stem cell processing device, and inserting those stem cells along with natural fat into the breasts to fill tissue volume. Dr. Malan has been receiving national acclaim for his new procedure and is one of few cosmetic surgeons in the country to provide it.
The BeautiFill X procedure has been gaining popularity among women nationwide who want breast augmentation but don't want artificial material like silicone in their body. Unlike artificial implants that must be replaced after 10 years and can cause problems with normal breast tissue and cancer screening, natural breast augmentation is permanent, safe, and does not interfere with mammograms. Natural breast augmentation also produces a more realistic look and feel compared to artificial implants.
"The ability to grow your breasts is actually now possible," said Dr. Todd Malan. "The stem cells not only help the fat to survive after the transfer, but the stem cells actually grow into fat, too."
While the transferred fat cells can increase with weight gain, studies show that they are resistant to weight loss due to the fact that stem cells have memory and are taken from areas in the body that were resistant to weight loss in the first place. The procedure is less invasive than traditional implants and patients are able to resume normal life in 24-28 hours. Patient reviews of Dr. Malan's natural breast augmentation procedure have been outstanding.
"I always wished that I could move fat from the parts of my body I didn't like to my breast where I actually wanted it, and I love that this procedure makes that possible" said Melinda Carol, a recipient of the BeautiFill X procedure. "The results were amazing. I felt like my body was transformed overnight—but I was still 100 percent natural."
In addition to natural and traditional breast augmentation, Dr. Malan and his staff at Innovative Cosmetic Surgery also provide a variety of other fat transfer, body contouring, and liposuction procedures as well as regenerative med spa treatments. He was the first doctor in the Western U.S. to offer Smartlipo procedures.
Dr. Todd Malan is a graduate of the University of Arizona College of Medicine and completed residency at Walter Reed Army and Bethesda Naval hospitals in Washington, D.C. He is a nationally recognized speaker and educator on fat transfer and advanced body sculpting.
To read or see video reviews of Dr. Malan's natural breast augmentation procedures, or to get more information about Innovative Cosmetic Surgery, please visit http://innovativecosmeticsurgery.com. and http://www.youtube.com/watch?v=iecZIFFpQRI