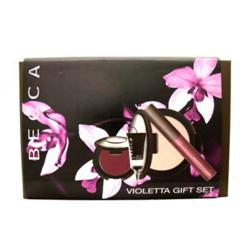 "The complete Becca makeup system offers women the ability to flaunt a radiant, shimmering, well-matched complexion," stated Raichel Goodyear, Esthetician at DrSkinSpa.com.
Anaheim, California (PRWEB) February 19, 2013
Offering over 4,000 products hosted under 100 brand names, DrSkinSpa.com adds Becca Cosmetics to its comprehensive skincare offerings. Physician owned and operated and sharing over 30 years combined experience, the team at DrSkinSpa.com is known for their commitment to research, analyzing and offering skincare products with clinically proven ingredients and scientifically sound results.
DrSkinSpa.com chooses skincare products based on scientific data, safety and effectiveness. Addressing a market demanding the most successful formulas for anti-aging and beauty, DrSkinSpa.com recognizes Becca Cosmetics as a full-range makeup line specializing in a wide variety of colors and hues to correctly match skin tones.
Frustrated by her own fruitless search to find the right foundation, Australian makeup artist, Rebecca Morrice Williams, coupled her passion with persistence and invested six years into scientific research and development to create the Becca makeup line. Offering women radiant, even skin tone with a perfect color match, Williams developed a foundation which conceals blemishes and looks fresh all day while feeling weightless on the skin.
"My search for the 'perfect foundation' became a mission that was to prove as elusive as the search for the Holy Grail!" – Rebecca Morrice Willams, Founder of Becca Cosmetics.
Regardless of ethnicity or age, Becca Cosmetics offers all women the opportunity to look flawless and natural. To achieve this, Becca makeup offers the 3-Step Skin Perfecting Makeup System to correct, perfect, and enhance any complexion from light to dark tones.
Becca Cosmetics reaches across global lines to makeup artists, beauty editors, celebrities, and women who desire the selection and quality Becca Cosmetics offers. The recipient of beauty magazines awards from InStyle and Elle, Becca Shimmering Skin Perfector highlights the skin while diffusing uneven skin tone making Becca Shimmering Skin Perfector one of the company's bestselling products. Becca Shimmering Skin Perfector incorporates antioxidants known to fight wrinkles and fine lines while providing a radiant, smooth complexion.
Becca Cosmetic's distinctive Dual Coverage Compact Concealer offers the ability to customize color and coverage. The unique split-pan packaging allows layering and blending of highly pigmented shades to create a custom color for any skin tone or color. The Becca Cosmetics Dual Coverage Compact Concealer offers a lightweight texture that won't settle into fine lines or wrinkles, is water-resistant for lasting wear, and is paraben-free. Enriched with anti-aging ingredients including vitamins C and E, Becca Cosmetics Dual Coverage Compact Concealer offers natural antioxidants to brighten skin and correct uneven skin tone.
"While many cosmetic companies offer three to seven colors, Becca makeup offers a multitude of concealer and foundation colors. The complete Becca makeup system offers women the ability to flaunt a radiant, shimmering, well-matched complexion," stated Raichel Goodyear, Esthetician at DrSkinSpa.com.
Celebrities who love Becca makeup include actresses Cameron Diaz, Drew Barrymore, Julia Roberts, Gwyneth Paltrow, Natalie Portman, Hilary Duff, and Reese Witherspoon. Singers who use Becca makeup include Britney Spears, Carly Simon, Foxy Brown, and Tina Turner. Becca Cosmetics also frequent the famous faces of models Elle MacPherson, Jade Jagger, Naomi Campbell, Liv Tyler and many more well-known stars.
For more information on Becca Cosmetics, visit DrSkinSpa.com.
About DrSkinSpa.com:
The physician owned and operated team of physicians, scientists, researchers, and estheticians at DrSkinSpa.com offer an extensive selection of well-researched and evaluated premium, spa-quality skincare, hair care, cosmetics and additional beauty products for women and men. Free consultation with an esthetician is available online or through the call center. DrSkinSpa.com offers free domestic shipping, a 14 day money back guarantee, a rewards points purchase plan and a 120% price protection guarantee. To order visit http://www.drskinspa.com or call toll free 877-777-1940. DrSkinSpa.com is based out of Anaheim, California.