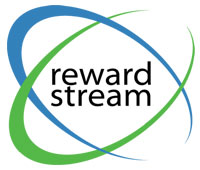 We strongly believe that building engaged communities is the foundation of a healthy business development strategy and we're happy to be able to support WOMMA.
Vancouver, BC (PRWEB) February 05, 2013
RewardStream, a leading provider of social referral and engagement marketing solutions, announced today that it is a sponsor of the first-ever National Word of Mouth Marketing Day - WOMMfest 2013 - hosted by the Word of Mouth Marketing on February 13 2013.
RewardStream and WOMMfest 2013
WOMMfest 2013 is a one-day celebration of the ideas brands use to get customers talking. On Feb. 19, marketers in Atlanta, Chicago and Seattle will gather to hear Grammy winning superstar Kristian Bush, content marketing expert C.C. Chapman and social objects maven extraordinaire Hugh MacLeod. Each keynote presentation will be streamed live to all three anchor cities, and smaller simultaneous events will be happening all across the country. This unprecedented event will encourage brands to come together to socialize and learn about emerging technologies and enduring methods to spark and sustain word-of-mouth marketing.
Attendees in each of the three anchor cities will enjoy lunch, networking, and top notch speakers from across the country at a venue with local, talkable flavor and be a part of the nationwide celebration (with a few more talkable surprises in store) as they discover inspirational ideas that will get customers talking in 2013.Because WOMMfest is a ground-breaking event that friends and colleagues will definitely want to share, RewardStream decided to make it easy by becoming a proud sponsor.
The WOMMfest Refer-A-Friend program allows attendees to share the event with members of their networks; WOMMA is offering special incentives to members of the WOMMfest Refer-A-Friend program to say "thank you" for sharing.
As an innovative organization at the forefront of marketing technology, RewardStream is extremely supportive of initiatives that help marketers get a better understanding of the ways in which referrals and word-of-mouth recommendations can help foster engagement and advocacy. Alexandra Best, RewardStream's VP Marketing, stated that, "RewardStream is proud to contribute to the success of this exciting day devoted to word of mouth marketing. We strongly believe that building engaged communities is the foundation of a healthy business development strategy and we're happy to be able to support WOMMA in their goals of educating brands about effective ways to incorporate word of mouth marketing practices into their marketing."
If you want to see what WOMMfest 2013 is all about, and see how you can sign up and start referring, visit the WOMMfest Refer-A-Friend at wommfest.sparkrefer.com
What is Spark™ Refer-a-Friend?
Speak is a social referral solution powered by trusted recommendations to improve brands' customer engagement. Spark allows organizations to capture referrals, whether online or offline, and facilitate brand-appropriate thank yous for those referrals. With in-depth analytics, Spark gives marketers real insight into the value and impact of this sharing and advocacy.
About RewardStream
Since 1999, RewardStream has been a leading provider of viral marketing, social referral, social loyalty, traditional loyalty, and engagement solutions for some of the world's most esteemed brands.To learn more, visit http://www.rewardstream.com
Contact RewardStream
Alexandra Best, VP, Marketing
RewardStream
alexandra.best(at)rewardstream(dot)com
1.877.692.0040 (x1211)
About WOMMA
The Word of Mouth Marketing Association (WOMMA) is the official trade association dedicated to word of mouth and social media marketing. Founded in 2004, WOMMA is the leader in ethical word of mouth marketing practices through its offline education such as WOMMA Summit, professional development opportunities, and knowledge sharing with top industry marketers. WOMMA's membership is made up of the most innovative companies committed to progressing the word of mouth marketing industry through advocacy, education, and ethics.