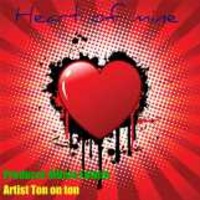 This song has pain, emotion and a whole lot of soul.
(PRWEB UK) 7 February 2013
Milton Fowlin is a new solo artist who produces music, sings and writes for tonontonrecords and others. He also has more repertoire to download from iTunes and Amazon.
The quote from Bob Marley "Bottomless pit" from "redemption song" speaks volumes of the history of Africa and is done so in a non-violent way but to the point. This also states that some parts of Africa are still in need of being relieved from a so called hell which doesn't affect a lot of us but those who live in the conditions that could break the most of us. This song has pain, emotion and a whole lot of soul from a rare man who goes by "soul man" "Sirius" "2 Soul" and last but not least Milton Fowlin. To find out more about this wonderful artist check out (http://heartofmine.zimbalam.com/) and play the player available "Heart of mine" (tonontonrecords) pro space music player which has direct links to iTunes amazon and more… also available from musictodownload.webs.com which has a different variation of music from their site musictodownload.webs.com.
Brief facts about Milton Fowlin

Sells Mp3 music
Has much more repertoire and is now promoting a focused selection.
Has download links on iTunes amazon and many more
The downloads are easy to do.
All downloads are approved
"Too many people do music, **** 'em, let's write a new song and see what people think," says Milton Fawlin.