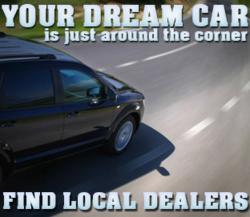 Billings, Montana (PRWEB) February 04, 2013
Agent Auto has taken it up a notch with the launch of their new website AgentAuto.com and is expecting to increase car sales nationwide. Agent Auto made their start with Billings Car dealerships in Montana. Their success in providing an easy and convenient way for car buyers and car dealerships to connect online has brought them rapid growth beyond Montana lines. Car dealership in Montana, Georgia, Michigan, Wyoming, Nebraska, Colorado, South Carolina, New Mexico, and Main use Agent Auto to help increase car sales. The website offers information and reviews about the dealerships as well as the vehicles. Find comprehensive listings, ratings, market analysis, and more in one place.
One of the advantages of using Agent Auto is the easy navigation and simplicity of information displayed. That's not to say that there isn't a lot of information, rather, there is the right information needed to narrow the search and find the perfect car, truck, or SUV quickly. When a potential buyer first comes to the site there is a search bar to enter the year, make, or model. Under the search bar is a list of recent arrivals and a few news updates. Enter a query in the search bar and click search. A list of vehicles is displayed with an image, the make and model of the vehicle, the price, miles on the car, MPG, a learn more button to learn more about the listing, a CARFAX link, a link to learn more about the car dealership, and the address where the vehicle is located. To the right side is a map of the vehicle location. Click on the dealership name to get more information about the dealership including a picture, a Facebook plugin to leave customer reviews, hours of operation, and related dealerships. Click on the big blue "Learn More" button in the vehicle listings to get more details about the vehicle, such as VIN number, stick number, transmission, miles, EPA mileage, features, and more images. If a potential buyer likes what they see they can email the dealership directly from the webpage.
Many online car listings have so much information and links that it's easy to get lost in the overload. Agent Auto keeps it simple yet informative. Another advantage Agent Auto has over other websites is that they have taken the extra step to make sure the dealerships listed on their website are credible. As stated on their website, "AgentAuto's nationwide representative network has personally viewed, photographed and recorded all of the details of our entire inventory."
Agent Auto grew from the metropolis of Billings, Montana. It didn't take them long to expand outside their state lines as far as Maine. Eventually, and it looks like sooner rather than later, they will have an influence in states across the country. Billings car dealerships and dealerships across the country are seeing the value of an organized and simple yet powerful online car listing to help boost their car sales through Agent Auto. People searching for new and used cars for sale are seeing the research value of Agent Auto. They are finding the information they need quicker with less hassle. Agent Auto is proving to be a powerful asset to car dealers and a handy resource for car buyers.