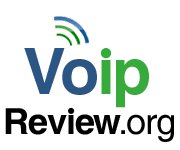 VoIP Review has announced some of the best residential VoIP features for all those romantic Valentine's Day calls, serious and silly alike.
(PRWEB) February 05, 2013
With the Valentine's Day holiday only a little over a week away, many people are preparing for a special day with their significant other, while others, who might be halfway across the country or the globe, are searching for ways they can spend quality time without spending money on a plane ticket.
One of the best ways to communicate with a significant other on Valentine's Day is through the service of a cheap residential VoIP plan. And accordingly, VoIP Review has announced some of the best residential VoIP features for all those romantic Valentine's Day calls, serious and silly alike.
Long Distance and International Calling
People with long-distance relationships will no doubt want to be able to enjoy nice long conversations with their significant others this Valentine's Day, but with a traditional telephone service provider, even a short long distance call can be expensive. VoIP customers, on the other hand, benefit from low rates for both long distance and international calls.
That means even if someone has a significant other living outside of the US, the VoIP subscriber can make lengthy calls without worrying about an expensive bill. Residential VoIP provider Broadvoice, for example, offers free calling in the US and Canada, as well as unlimited international calling to 29 different countries for only $19.95/month.
Many providers also offer an hour of free international calling every month, or free calls to certain select destinations. And even after these special deals, international calling may be as cheap as $0.01/month with a top VoIP provider.
IP Video Chatting
One of the most useful features that VoIP providers offer is IP video chatting. On a special occasion like Valentine's Day, people might want more than a simple voice call, and in that case a feature like video calling comes in handy. Meet together in a video chat for a Valentine's Day meal. True, for one partner the meal will be dinner, and for the other it will be breakfast, but it's the next best thing to a real date on Valentine's Day.
Many service providers offer video calling options, and most at no extra charge.
Voicemail Notifications
Sometimes it's impossible, especially for couples that live very far apart, to get a significant other on a phone or video chat. A feature like VoIP voicemail notifications is a great feature for couples dealing with these problems.
With voicemail notifications -- voicemail-to-email notifications in particular -- users receive an alert the second anyone leaves a voicemail message. The alert typically comes either by email or as a text message, but some service providers also offer an option to receive not just an alert but the full voicemail as an audio file. That means no matter where the distance, partners can listen to those special Valentine's Day message the instant they come in.