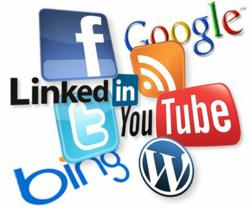 In the last decade, many small businesses have solved these problems one at a time, and that has created a lot more problems than solutions
Denver, CO (PRWEB) February 05, 2013
ITX Design management issued a statement to their clients in North America Monday afternoon with an important reminder that data is being produced at an overwhelming rate. Each day, a seemingly infinite amount of is being created, with the vast majority of it being generated by web and mobile based applications.
CEO Paul Schoolfield explained, "Rather than conforming to past expectations, we have successfully simplified the ability to store lots of data. So our resellers are now able to deliver the means to extract value from that. This has driven high demand for more sophisticated technologies that allow our clients to move forward, organize and analyze large amounts of data."
Hosting companies occupy an important spot in the big data storage and analysis process, frequently providing that space where the data is stored. By partnering with software vendors to provide their own big data solutions, web hosts have an opportunity to grab a piece of the more than $100 billion global market.
Infrastructure that hasn't been managed correctly provides the most opportunity for web hosting services. Most companies that offer premium web hosting and design for consolidating unstructured data into a single repository do it for a variety of reasons.
ITX Design also understands that because so many resellers demand large amounts of storage and secure data management services, and because ideally, they are best addressed simultaneously, they lend themselves to being solved by only the very best in premium hosted services, delivered by capable service providers like ITX Design.
"In the last decade, many small businesses have solved these problems one at a time," says Schoolfield, "and that has created a lot more problems than solutions."
So in reality, larger and more qualified hosting providers are in the right place at the right time to reap benefits from a powerful emerging trend in the digital world. But ITX Design management stresses to clients that building out and launching a big data solution can still seem like an impossible task for a hosting provider, particularly a smaller provider without a big budget dedicated to web development.
Fortunately, integrating the right solution for any small (or large) business, doesn't have to be so much about development, as much as putting the puzzle together to form a set of resources and tools that effectively address customers' data storage and development needs.
There are seemingly infinite database tools available on the market today, and the best known brands operate on a very large scale and on distributed server resources. Some of the tools offered to clients from ITX Design can be packaged with a hosting provider's own resources to provide customers with a legitimate solution to big data challenges.
According to the founder of ITX Design, Paul Schoolfield, the window of opportunity for web hosting providers to get into the big data solutions market is getting narrower every day, and if they are serious about adding big product solutions to their portfolio they should act quickly.
ITX Design was built from the ground up by a group of talented software engineers who had a vision to deliver fully integrated, server hosting. Through their attention to detail, high levels of customer service and retention, ITX Design has earned their well-deserved reputation of excellence within the digital services community.
For more information about ITX Design simply visit http://www.itxdesign.com or contact: Paul Schoolfield, CEO at (866) 660-5558