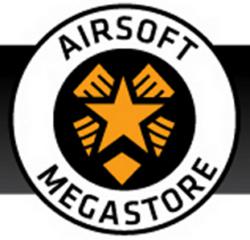 Airsoft Megastore, the most trusted Airsoft retailer in the nation, provided Airsoft enthusiasts around the world with a glimpse of Shot Show 2013, which attracted more than 62,000 attendees in Las Vegas.
(PRWEB) February 05, 2013
With the success of this year's SHOT Show in Las Vegas, Airsoft Megastore, the most trusted Airsoft retailer in the nation, provided airsoft enthusiasts around the world a glimpse of the annual trade show, which attracted more than 62,000 attendees at the Sands Convention Center. Representatives from leading airsoft manufacturers and distributors, including G&G USA, Umarex, Magpul PTS and KWA, attended the event and talked directly to Airsoft Megastore TV's video personalities.
Airsoft Megastore TV this year produced innovative videos that featured clips that showcased original animation, mirroring 1990s-era video games meshed into the coverage. This is the first time any airsoft retailer has executed an engaging video series crafted using an animated story line. Airsoft Megastore TV first released a teaser of the coverage a week prior to the official event. The videos highlighted new products brought into the event and future airsoft developments from the biggest names in airsoft.
Airsoft Megastore's official YouTube channel, which is championed by a crew of airsoft experts, offered online coverage consisting of exclusive interviews with several vendors and personalities. Airsoft Megastore TV's crew made their way into the packed stadium and spelled out the details of prototype products that are expected to make their reveal by 2014, including the highly anticipated ERF (Electric Recoil Gun) and gas blowback pistols like the ATP Auto and Sphinx SDP PTP.
The Airsoft Megastore TV crew also covered brand-new Airsoft Fully Automatic AEG Rifles, which are expected to be available by the end of February to mid-March 2013. With many products presented at the show, airsoft enthusiast can expect to see some featured at Airsoft Megastore, which now serves shoppers based in Canada in addition to the United States.
About Airsoft Megastore
Airsoft Megastore is North America's premier high-value supplier of Airsoft guns, gear and accessories, as well as high grade Airsoft BBs. Strategically based in Southern California, Airsoft Megastore keeps costs low with efficient bulk product importing from Airsoft manufacturers in Asia. The company is committed to bring Airsoft to the masses by making the sport more accessible.