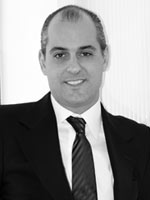 In most cases, our clients don't know they are suffering from PTSD. . .
Beverly Hills, CA (PRWEB) February 04, 2013
The U.S. National Library of Medicine defines Post Trumatic Stress Disorder as an anxiety disorder that can occur after you've seen or experienced a traumatic event that involved the threat of injury or death. At one time, PTSD was associated with war and military personnel who were "were "shocked" by and unable to face their experiences on the battlefield." (report.nih.gov/NIHfactsheets/ViewFactSheet.aspx?csid=58&key=P#P)
According to the U.S. Department of Health & Human Services factsheet on PTSD, the disease was finally recognized as a disorder that could be reliably diagnosed in 1980. It was added to the American Psychiatric Association's Diagnostic and Statistical Manual of Mental Disorders that same year.
As the definition explains, PTSD can also be found in those who have experienced a traumatic event, like a serious car, truck or motorcycle accident. The Law Offices of BD&J, who deal exclusively with catastrophic injury victims, have noticed an influx of PTSD sufferers who come through their doors undiagnosed and unsure of what is wrong with them.
The PTSD graphic can be viewed on the firm's website: http://www.bdjinjurylawyers.com/infographic-post-traumatic-stress-disorder-ptsd.aspx additional information on PTSD can be found on the same site by clicking here.
"The trauma that these accident victims have experienced is very real, and in many cases, there are substantial psychological scars that can prevent an accident victim from experiencing the same quality of life they did before the accident. In most cases, our clients don't know they are suffering from PTSD." Partner Raphael D. Javid was quoted as saying. He continued. . .
"We wanted to produce a graphic that not only explained the origins and causes of PTSD, but one that also made it clear that it was not only a military disorder, and that there are many others who suffer from PTSD's who have never seen a battlefield."
About Banafsheh, Danesh & Javid, P.C.
The Los Angeles personal injury attorneys of BD&J has been representing the injured for more than 10 years. The firm's partners have a combined 50 years of experience practicing California Law and they have a 97% success rate for the cases they take on. The firm takes on all manner of personal injury cases, including Los Angeles motorcycle accidents, car accidents in Los Angeles, truck accidents, dog bite cases and much more.
For a limited time, the partners of Banafsheh, Danesh & Javid, P. C., are offering free, no obligation consultations of potential cases. They can be reached 24/7 at 800-820-1111.