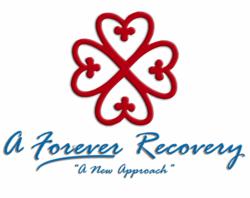 Los Angeles, CA (PRWEB) February 05, 2013
Celebrating the transforming effect music and the arts bring to the overall well-being of a child, more than 300 people are expected to gather in honoring "Imagination Heals," a new, transformative children's program from BALANCE Edutainment that provides free music, books and live performances to children's hospitals. The event will take place at the Beverly Hilton Hotel in the Wilshire Ballroom on Friday, February 22, 2013.
"Shining a light on the efforts of 'Imagination Heals' to bring hope and joy to the lives of ill and challenged children throughout the U.S. is the motivation behind the big evening at the Beverly Hilton," says Per Wickstrom, chief executive officer of A Forever Recovery, a leading holistic addiction treatment program which is sponsoring the event. "There is nothing in life like creating a positive effect on someone, so they can make a change for the better, and become a contributing member of society."
The event is sponsored by A Forever Recovery and its CEO Per Wickstrom. A feature of the event presentation of the "Imagination Heals Pioneer Award" to Discovery Arts, an in-hospital program that brings The Arts to children with cancer and other life-threatening diseases that was founded by film composer Don Harper and choreographer Marilyn Clements 20 years ago. Also being honored with the "Butterfly Award" is rock soul legend Lester Chambers due to his outstanding participation in and commitment to Pacha's Pajamas and the Imagination Heals program.
The event features a special performance of Pacha's Pajamas and a book reading by Kendall Schmidt of the Nickelodeon TV show "Big Time Rush." Others confirmed to attend include Actor/NFL Hall of Famer Jim Brown, Gold Medalist and Actor Cathy Rigby, an indigenous ceremonial offering with the renowned 13 Indigenous Grandmother, Mona Polacca, and special surprise celebrity guests! In addition, the renowned Actor/Rapper, Mos Def, will share a special video presentation. The Honorary Event Chairs include Brown, Multi-platinum GRAMMY-nominated singer/actress Deborah Cox and Lascelles Stephens, Emmy-winning TV personality/author Leeza Gibbons and Steven Fenton, actor Hill Harper, actor/rapper Mos Def, Artist/Piano Teacher to the Stars Margie Balter, actor Stu Charno, President of the Detroit Lions Alumni Association Ron Rice, Retired NFL Wide Receiver Herman Moore, and Dr. Howard Rosen. The evening will be hosted by singer/actress Genevieve Goings, star of Disney Jr.'s "Choo Choo Soul."
At a time of crisis for children in this country with senseless violence, extreme weather events, childhood obesity, and early onset of debilitating diseases such as diabetes, asthma, heart disease and cancer, "Imagination Heals" provides stories of hope and inspiration to children with challenging health circumstances. "Imagination Heals" has many benefits for children, families and hospitals including:

Inspiration and positive reinforcement at a critical time in the child's life
Music and stories that can reduce depression/anxiety, offer relief from chronic pain
Alignment with hospital diversity goals and developing staff cultural competency
Educational music/books for gifting programs, outpatient visits and inpatient care
Engaging musical content to use in music therapy and other Child Life programs
Entertaining, interactive and educational performances in hospitals
The first offering of "Imagination Heals" is "Pacha's Pajamas," a novel pop musical for children created by BALANCE Edutainment that performs before hospitalized children, providing tangible, therapeutic aid to those suffering. The musical – classified as "eco pop" for its adept weaving of pop culture, nature and health – tells the story of a young girl named Pacha whose magical pajamas transport her to a global festival organized for and by plants and animals. The humorous and entertaining musical instills positive messages about the importance of following our dreams, our connection with the natural world and the power of creative expression.
Children also receive a book detailing Pacha's journey and a soundtrack album. The album features the talents of narrator Yasiin Bey (aka Mos Def), Cheech Marin, the Agape Youth Choir, Talib Kweli, Genevieve Goings, Majora Carter, Danny Pardo and Lyrics Born, A-Natural, as well as a number of young actors and musicians from across North America including Ta'kaiya Blaney, Lil JaXe, Ashlie Cortez, Milo McFly, Felicity and MC Fireworks.
The founding sponsors of "Imagination Heals", A Forever Recovery and Best Drug Rehabilitation, are donating a total of 10,000 copies of "Pacha's Pajamas" albums and books to children's hospitals across North America including Detroit, Los Angeles, New York City, Chicago, Houston, Oakland, and a city to be named later in Florida. The program will also include celebrity visits to hospitals.
The Imagination Heals Launch Celebration begins at 6 p.m. with arrivals and media interviews, then an opening ritual featuring Ms. Polacca of 13 Indigenous Grandmothers and the Agape Youth Choir at 6:45 p.m. The Pacha's Pajamas musical, featuring author/entertainer Aaron Ableman, will be performed at 7 p.m., with an awards ceremony to follow. Wrapping up the festivities is a DJ dance party beginning at 9 p.m. Appetizers and a hosted bar will be available all evening. The event is by invitation only. The Beverly Hilton is located at 9875 Wilshire Boulevard in Beverly Hills.
Hospitals can get more information about the program can request sample materials at http://imaginationheals.us or contact info(at)pachaspajamas(dot)com.
MEDIA THAT WOULD LIKE TO REQUEST CREDENTIALS TO COVER ARRIVALS AND THE EVENING'S ACTIVITIES, CONTACT ENFLUENCE GROUP AT 310.384.5641 OR INFO(at)ENFLUENCEGROUP(dot)COM BY FEBRUARY 20th, 2013.
-------------------
About A Forever Recovery
The A Forever Recovery program is an open-ended drug and alcohol treatment program that gets clients off to a great start and gives them a solid foundation in recovery they can believe in. Not every treatment methodology works for every client. Some people are very receptive to 12-step principles, whereas others are more comfortable with faith-based treatment. Cognitive approaches have excellent success, whereas others thrive within a more holistic approach. A Forever Recovery allows clients to choose from a wide range of recovery methodologies, coupled with Moral Recognition Therapy (MRT), to achieve success rates unmatched in the addiction treatment industry. The bottom line is that there is no single therapeutic approach to recovery that works for everyone… until now. http://aforeverrecovery.com
About Best Drug Rehabilitation
Best Drug Rehabilitation treatment centers are based on the philosophy that successful recovery from addiction must be based on teaching clients a complete, healthy way of life. Clients learn to confront and take responsibility for their choices and behaviors, face and handle the root causes of their addiction, and learn healthy communication skills so they can regain control of their lives and their environment. Withdrawing from drugs and detoxifying the body are just the beginning. Not only must the body be freed from addiction to substances, but the mind and spirit must also be cleansed. Best Drug Rehabilitation centers offer superior, cutting edge treatment programs geared to the personalized needs of each client, significantly increasing the likelihood of long-term success. http://www.bestdrugrehabilitation.com
About BALANCE Edutainment
BALANCE Edutainment is a social enterprise that produces pop culture that supports the healthy development of today's children. Our flagship is Pacha's Pajamas, the story of a little girl who whose magical pajamas whisk her away to imaginary worlds where she discovers everything she needs within herself. In the first story of the series, Pacha journeys to an epic music festival organized for (and by) plants and animals. Through this dream experience, Pacha falls in love with nature and by extension, herself, fully realizing her capacity and responsibility to positively impact the world. Our aim is to create content that helps kids understand and navigate their ever-morphing context, so that they may relate and create at their highest potential. http://www.pachaspajamas.com