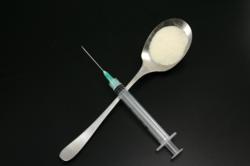 A major problem with heroin is one use is enough to get a person hooked for life.
(PRWEB) February 05, 2013
Heroin use rose 66 percent from 2001 to 2008 according to a National Survey on Drug Use and Health. The Drug Enforcement Agency reports heroin seizures doubled since 2008 and arrests are up by a third.
The National Council on Alcoholism and Drug Abuse reports more and more heroin-related calls at various emergency help call centers. Increasingly, the calls are coming from young people in suburban areas.
"Heroin is coming back and coming back in a big way," said Andrey Rossin, founder and CEO of IntoActionTreatment.com, a drug and alcohol abuse treatment center in Boynton Beach, FL. "What was once considered to be a drug for 'junkies' and homeless people is increasing turning into a drug of choice for the middle class and affluent."
A major problem with heroin is one use is enough to get a person hooked for life. Add to this people who are hooked on other poppy derivatives like the prescription drugs Oxycontin and morphine. Heroin is also considered to be the hardest addiction to beat, because of its incredibly addictive nature.
"Hard does not mean impossible. Hard just means the rewards at the end are that much sweeter," Mr. Rossin said. "Most people are going to need help to overcome their heroin addiction. There is no shame, none whatsoever, in admitting the need for help."
He pointed to the many people who have gone through the Into Action programs and come out clean and have stayed clean since then. If they did it, anyone can do it, he said.
Mr. Rossin is not just talking. He has beaten addiction and has now devoted his time and life to helping other people do the same.
"Once a person has admitted to an addiction and seeks help, the next step is to detox from the substance. Because heroin is so addictive and causes such tremendous withdrawal reactions, it's best to have medical supervision during this time," he said. "After that, the addict then has to focus on living and changing his life to be heroin-free. Just beating the addiction is not enough. A person has to commit to the changes that will keep them drug-free."
Into Action offers clinical, experiential and holistic treatment services to help addicts get through. Into Action has a higher than average success rate than the other heroin addiction treatment centers, because they use the spiritual principles of the 12 steps to help their clients find a spiritual solution to their addiction.
For more information visit http://www.intoactiontreatment.com or call 855-933-6732.
ABOUT INTO ACTION - Our goal is not only detoxing and getting rid of the withdrawals and obsession with desires, our goal for the client is to change their mindset, habitual patterns, enhance their spiritual connection and show them simple clear cut directions to achieve lifetime recovery.