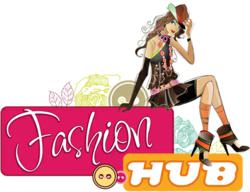 Valentine gifts doesn't have to be always hearts, it has to be from the heart
Atlanta, GA (PRWEB) February 06, 2013
Cherishing the gifting tradition, Fashion Hub's products are trendy, handpicked and focus on Eco friendly and fair trade values. The boutique proudly promotes Fair Trade and artisan talent and invests its full efforts in selecting handicrafts thus helping people behind this talent, get recognition for their hard work and live their dreams.
Check Out the Top Gift Items Here.
"Valentine gifts don't have to be always hearts, it has to be from the heart" says Priya N. founder and owner of Fashion Hub. "With gifts like these it's easy to please your fashion lover sweetheart and also get admired by her" she adds.
15% discount is available starting February 1st until February 28th, 2013, or while supplies last. Shoppers can avail this offer by entering the promo code: LOVE2013 during checkout. Gift wrapping is also available.
Gift solution includes Tibetan Endless Knot Bag from cool bags category. This One-of-a-kind handbag is with a real deep meaning. Design on this bag is called as "Endless Knot", represents knot of friendship and love.
Romantic Energy jewelry set made from Tagua nut and acai seeds, Vintage Ruby Pendant and Earring Set, Honey Carnelian Earrings, Faceted Peridot Gold Plated Earrings are at the top of the list.
There extensive gift solutions include the products in Ecofairtrendly Fashion Mix Collection, scarves, cool bags and Eco jewelry. While the Eco Fashion Jewelry is crocheted and hand made of seeds, fruit, vegetable-ivory flowers, nuts and watches made of Bamboo; their Scarfs / Stoles / Wraps collection is crafted from traditional weaving techniques using the natural materials like bamboo fiber, boiled wool and 100% wool.
Bags are hand crafted using combinations of patterns, designs and colors. From contemporary geometrical patters to the traditional Asian floral weave designs, and creating intricate pattern by embroidery, the collection has a bit of a vintage and hippie vibe but at the same time the perfect modern accent. From brocade borders and traditional weaves, these bags not only preserve artisan's traditional art, but also contribute in making difference in their lives.
As with all Fashion Hub products, these gift products are shipped featuring their specialty and story behind their art, and are available online at http://www.fashionhubforyou.com.
Launched online in April 2012, Fashion Hub at http://www.fashionhubforyou.com is an online Fashion Boutique presenting unique collection of fair trade and Eco-friendly clothing and accessories. It adds elegance in lifestyles of boutique and earth friendly fashion lovers by bringing its handpicked, rare to find collection from different parts of the world, hence setting new trends in the fashion.