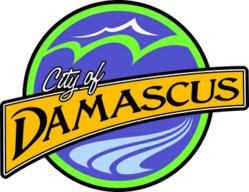 Damascus has a working land use map tentatively in place and Metro has provided population projections and modeling analysis, so now it is time to move forward with the transportation plan.
(PRWEB) February 06, 2013
Sunnyside Community Church played host to the City of Damascus Town Hall meeting launching the Transportation System Plan (TSP) portion of the Comprehensive Plan on Saturday, February 2nd, 2013. Over 50 residents of Damascus, along with representatives from ODOT, Kittelson & Associates, Clackamas County, and the City of Damascus attended the town hall. The purpose of the town hall was to listen to and discuss issues from citizens concerning transportation issues in Damascus. The information gathered at the town hall will be used to help develop a draft transportation plan. That draft plan will be presented to the citizens at a town hall on March 16th, 2013 at Sunnyside Community Church.
"Damascus has a working land use map tentatively in place and Metro has provided population projections and modeling analysis, so now it is time to move forward with the transportation plan," says Steve Gaschler, Public Works Director for the City of Damascus. "When we come back in six weeks we can apply the input from today and provide a proposal for the transportation piece of the comprehensive plan."
Damascus' goal is to provide a transportation system that is safe, convenient, accessible and economically feasible incorporating a range of transportation options. As Damascus grows, improvements will be needed to accommodate the increase in local and regional transportation demands. The implementation strategy includes minimizing environmental impact, reflecting the community's rural character, and providing safe, efficient and cost effective measures for all modes of transportation.
The Transportation System Plan will set the framework for improvements to existing roads and construction of new roads, construction of new sidewalks and bike facilities, options for providing future bus service, and how roads, sidewalks and bike lanes are built and paid for. "The Transportation Plan is a road map to how streets will look in 20-30 years," stated Julia Kuhn, Principal Engineer at Kittelson & Associates. "The plan is not static. It will need to be updated every 5-7 years to reflect the needs of the community." The plan will create a realistic picture of costs and needs, and will look at the system holistically.
Citizen concerns at the town hall included roadway safety, how the transportation plan will be funded, and specific road safety and flow issues, such as on Highway 212, Foster Road and Sunnyside Road.
Currently, the city of Damascus receives about $400,000 per year in state gas taxes. The city must have a transportation plan in place to qualify for federal transportation funding.
The purpose of comprehensive plans is to coordinate the harmonious development of cities to meet present and probable future needs and resources in order to promote the health, safety, and welfare of the citizens. The City encourages all of the citizens of Damascus to come have their questions concerning the transportation elements of the proposed Comprehensive Plan answered and have their voices heard in this vital step in moving the Comprehensive Plan forward.
The next town hall meeting will be about Land Use issues, Housing, Economic Development, Parks and Zoning Maps:
Saturday, February 23, 2013
1:00 p.m. - 3:00 p.m.
Sunnyside Community Church, 16444 SE Hwy 212, Damascus, Ore.
Future Town Halls:
March 16 – Transportation System Plan (part 2)
April 6 – Development Code and Zoning Map
April 27 – Comprehensive Plan and Development Code
Public Hearings on the draft Comprehensive Plan, Development Code, Public Facility Plan, and Transportation System Plan will be held in May, June, and July. It is anticipated the draft plans will be on the November 2013 election ballot for citizen approval.